Technology Innovation Bazaar
May 22, 2019 @ 8:30 am

-

May 23, 2019 @ 5:00 pm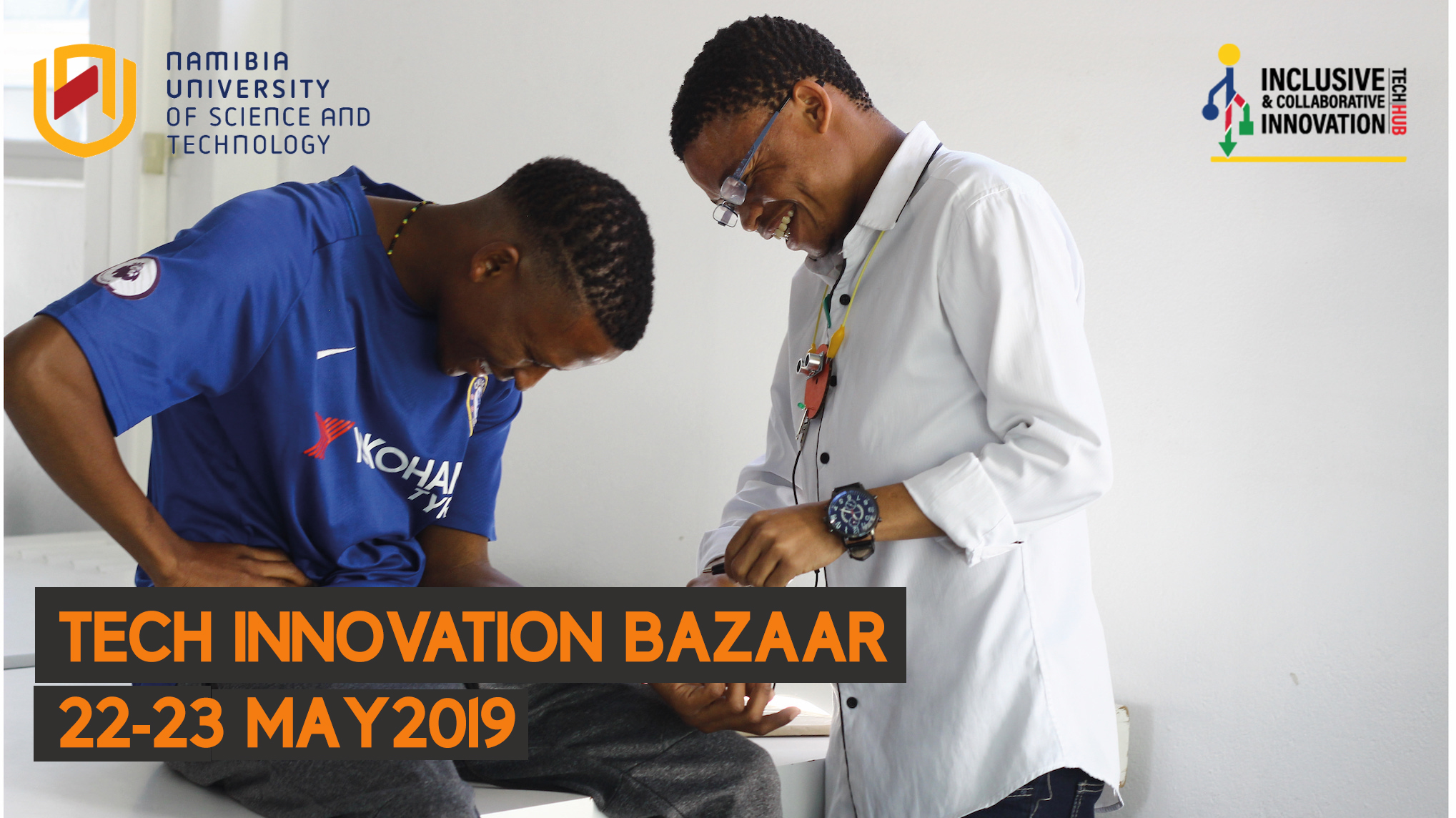 It is time for the first ever Namibia Technology Innovation Bazaar – come make Namibia great in tech innovation! The Bazaar is a new national event, which brings forth original local ideas on how digital technologies can be used in products and services.
Hosted by the Inclusive and Collaborative Local Tech Innovation Hub and the Faculty of Computing and Informatics at Namibia University of Science and Technology, the Bazaar connects industry, government, academia and civil society to each other and to upcoming inventors in the field of digital technologies.
By supporting this event, you also support inclusive economic growth. Together we ensure that promising inventions make it to the market and become real innovations.
All technology inventors are encouraged to apply to showcase their work at the Bazaar. Deadline for inventor applications is 11 May. Check out this post for additional information and fill in the online application form to submit your application.
We are looking forward to welcome a large number of corporate, government, academia and civil society stakeholders at the event. Kindly visit this page for more information for stakeholders and fill in the stakeholder registration form to inform us of your participation.
For more information, kindly check the draft programme or contact Mr. Riundja Ekandjo, ekanjo@ictechhub.com, tel. 081 227 9965.