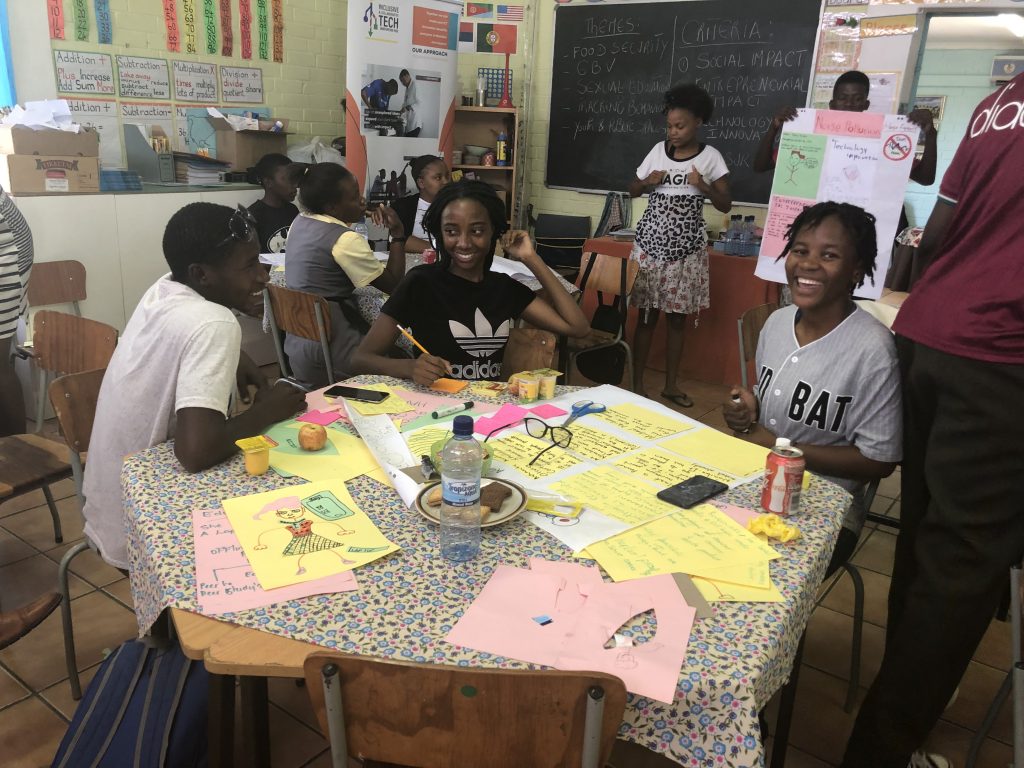 Fresh youth solutions to burning issues
Windhoek learners ideate tech solutions to tackle noise pollution and teen pregnancies and to support research on indigenous medicine
The Inclusive and Collaborative Local Tech Innovation Hub continues its work with young Namibians. We inspire and train young people to come up with solutions for how technology could be used to address social challenges.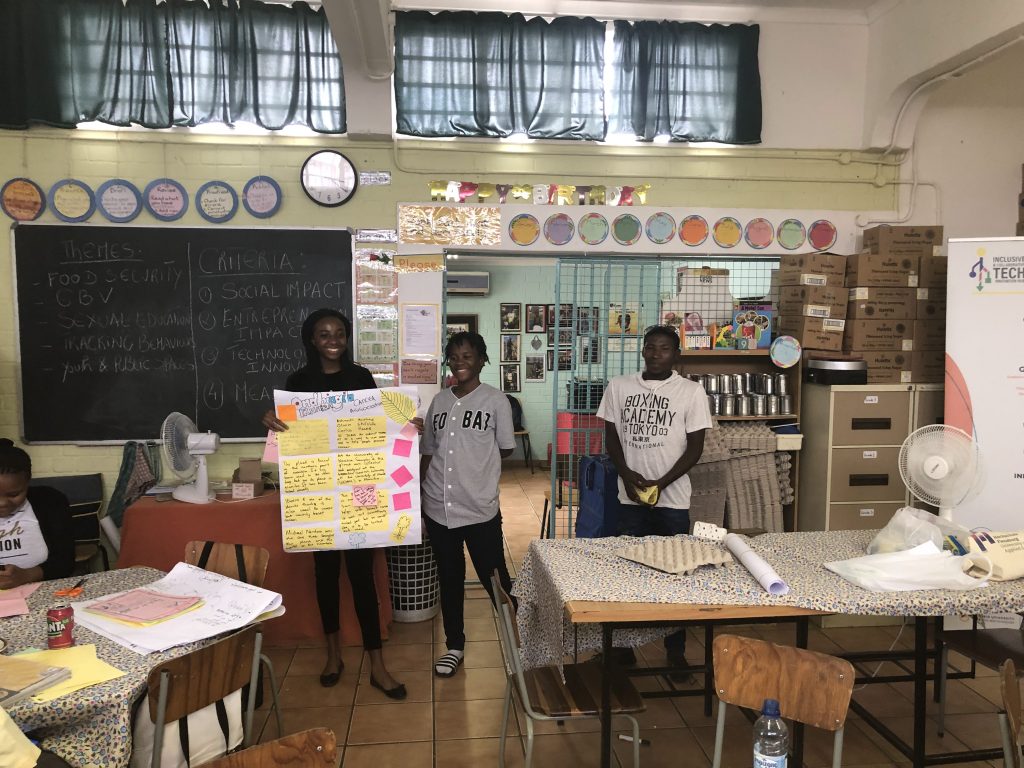 This time, the Hub teamed up with Physically Active Youth (PAY) in Windhoek. PAY is a well-known after-school programme for children and youth from disadvantaged communities.
Together, we held a design workshop for 16 young people. The participants were asked to think of how technology could be used to tackle problems they have experienced in their daily lives or the lives of their communities.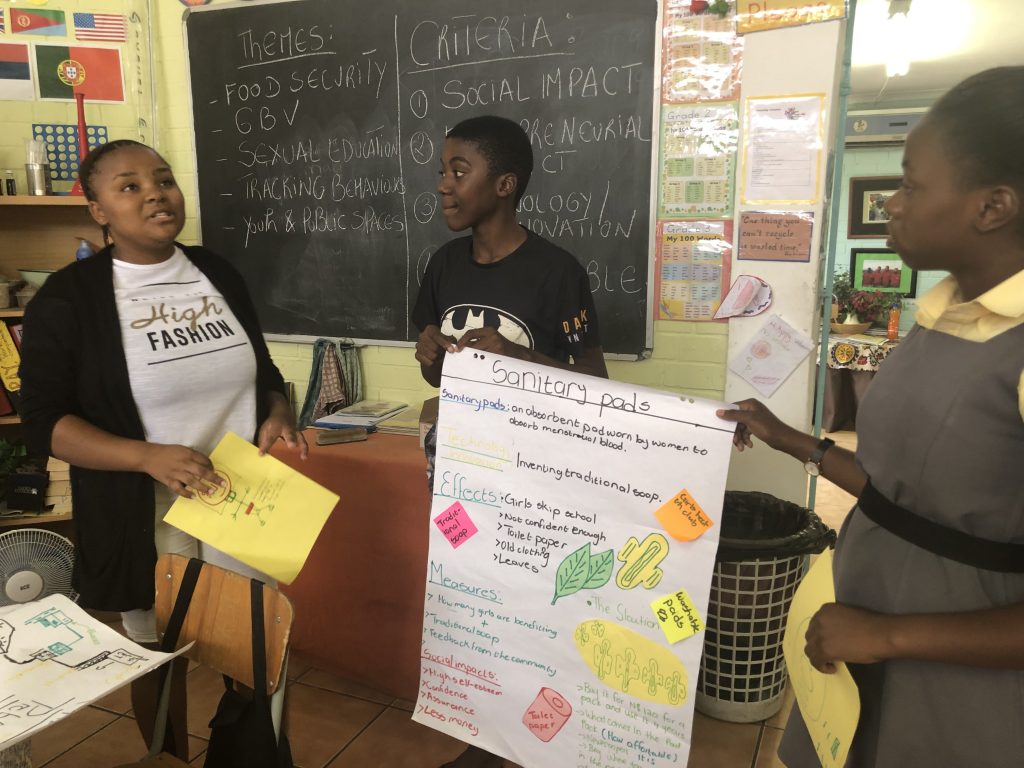 The ideas that emerged were: a low-cost sensor detection device to reduce noise pollution created by bars in high-density areas; a platform to promote sexual health and to curb teenage pregnancies; a youth center that responds to the specific needs of its young clients; a website to educate girls on how to make reusable sanitary pads; and a platform to crowd-source scientific research that can test the benefits of indigenous plants for medicinal purposes.
With help from our facilitators, the group practiced turning ideas into tested concepts and prototypes. This is an essential skill for anyone who wants to see the fruit of their labour turning into a real innovation – a product or service that is released into the market and in use by people, companies or institutions.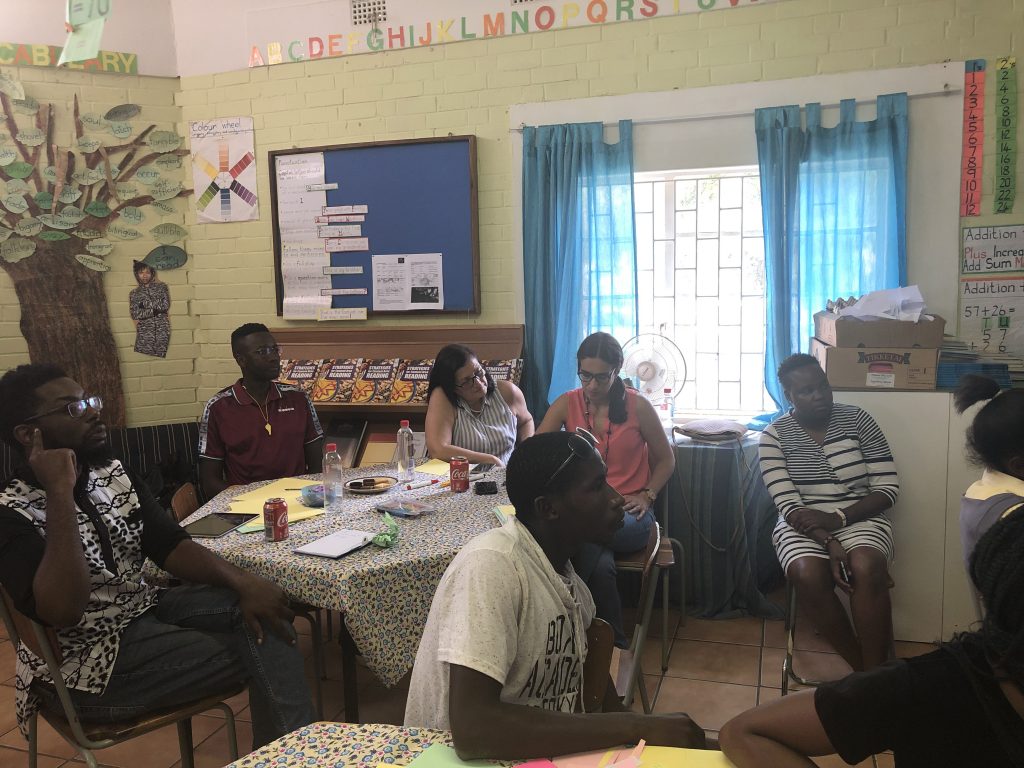 Innovation does not happen overnight. Ideas need to be tested and rethought several times before they reach a point where they have the potential to become economically viable and well-received by their intended users.
To start thinking about economic viability, the participants were advised to consider what would make their planned solution cost-effective to develop and maintain and how it would generate profit. For example, even if the product is first intended to serve just a small amount of users, is it easy to scale up for broader use at a later stage? How can we measure the success of the solution – both before and after it has been released to the market?