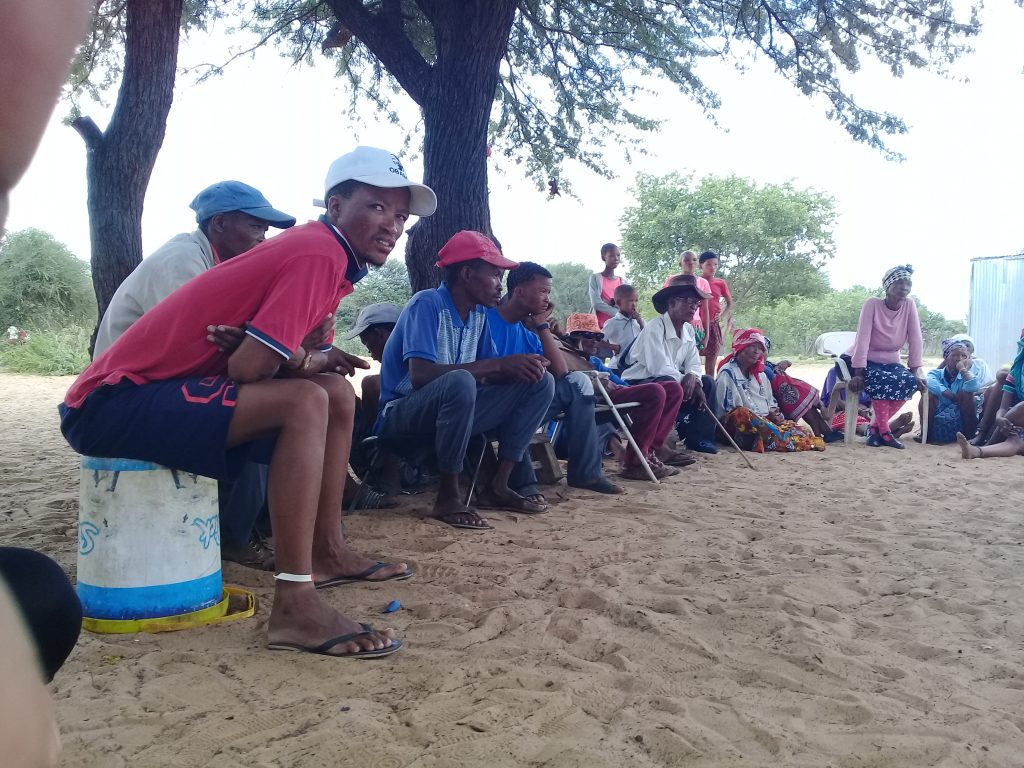 Tech Hub visit inspires the San community in Donkerbos
The power of inclusive innovation is based on listening to everyone and taking everyone's ideas and concerns seriously. The resulting psychological empowerment, combined with income and other improvements gained from innovations, make inclusive innovation a path to self-determination. It is therefore important that all community members are encouraged to express themselves.
The Inclusive and Collaborative Local Tech Innovation Hub works together with communities to establish and sustain conversation and ideation circles based on mutual respect, trust, and willingness to understand each other. One such community is the San community in Donkerbos, a remote settlement on the eastern part of Namibia in Omaheke region.
Our work with the Donkerbos community so far entails the ideation and development of fridge magnets using augmented reality technology. These magnets look like normal fridge magnets with images of life in the San community. But when you scan the image with a smartphone, the phone starts playing a video, which lets you in the community to see and hear more about the tradition depicted in the magnet.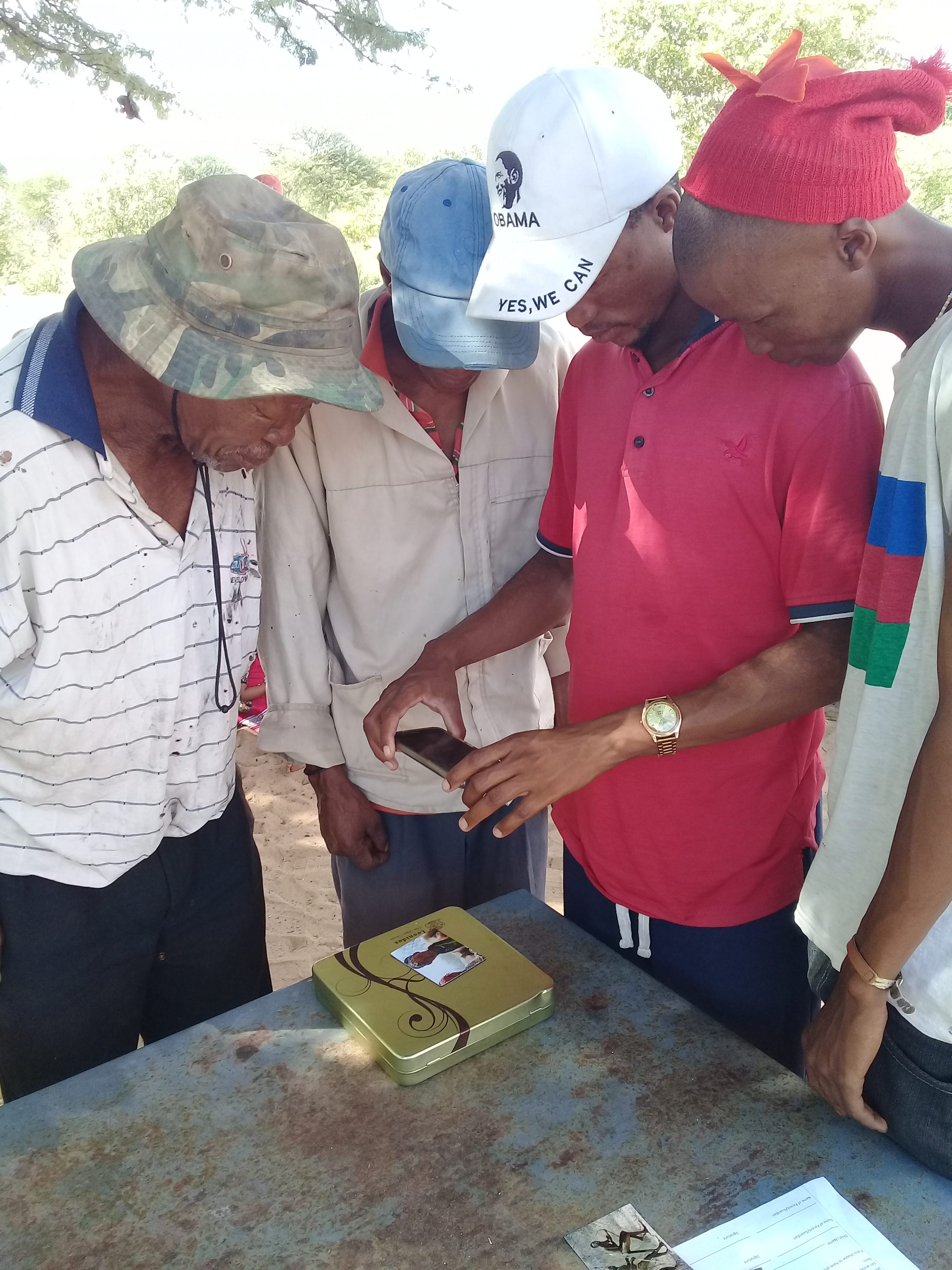 The images and the associated videos were ideated and enacted by the community in Donkerbos. The community also received training in videography. We recently visited them to demonstrate what the final product looks like and how it works.
'This is an unforgettable experience and I am very proud of myself and my people for this achievement, I never knew we have the potential and talent to make it across the boundaries of Donkerbos, I can proudly say we made it,' effused a teary Katrina Samkao, who was overwhelmed with emotions when she saw herself on one the videos.
The magnets, with ten different images and videos, are now ready for the market and will start producing much-needed income for the community. The first meeting of our visit therefore started with a discussion on the production costs and revenue sharing.
We also asked the community to identify other challenges and opportunities they would like to work on with support from the Tech Hub. Many of their ideas involved the abundance of natural resources in their environment.
The community team headed by the first inhabitant of Donkerbos, Mr. Christof Isaacs, and two elderly women led us into the bush, where they dug up several traditional roots that have various medicinal and nourishment values.
"Nature is a God-given gift to all mankind, we live off nature, but it can live without us. There is so much that it cater for us and if we are smart we can use some of its blessings to generate income for our community,' emphasized Mr. Isaacs while showcasing various roots and twigs that are deemed useful and commercially viable.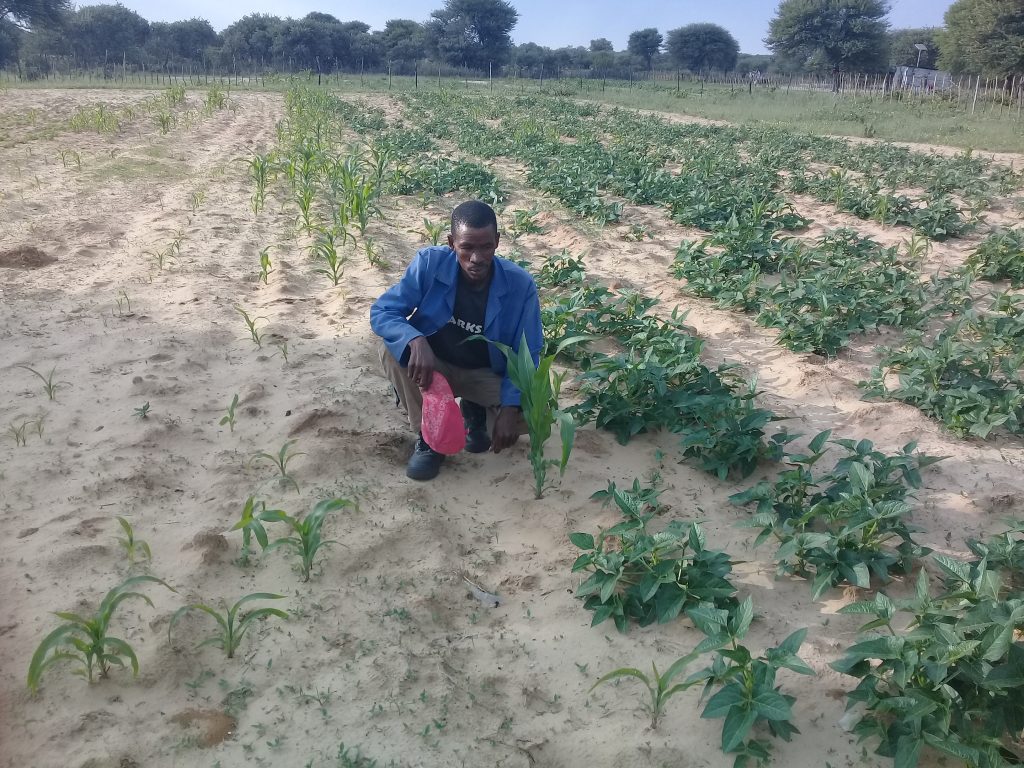 Frederick Goraseb, a subsistence farmer and a father of three children continued: 'I harvest ground beans, maize, watermelons, orange flesh melons and different types of vegetables to provide for my household and immediate neighbors. I would like the Tech Hub to apply the concept of the augmented reality magnets to create awareness that we are also undertaking small-scale crop farming activities, and we would like the Government to assist us with farming equipment and expertise into the feasibility of starting up a big crop harvesting project for commercialization.'
'You are the beacon of hope in the times of despair,' one community member said.
Ms. Helena Afrikaner – the Tech Hub's Community Coordinator, who herself is a //Kao-//aesi San – encouraged the colleagues from Donkerbos to think of Government and other outside help as complementary to community efforts
'We the San people need to defeat the beggary and marginalization stigma by starting to initiate and undertake our own projects. For example, we can work on agriculture, farming, or construction industry to benefit our own families, communities and for the rest of the Namibian people. It is time to set the course of our own destiny and it starts now with us here in Donkerbos.'
Ms. Afrikaner's message was greeted with happy ululations, hand claps and adulation by the roughly 50 attendees of our gathering held in the shade of a a greenly camel thorn tree.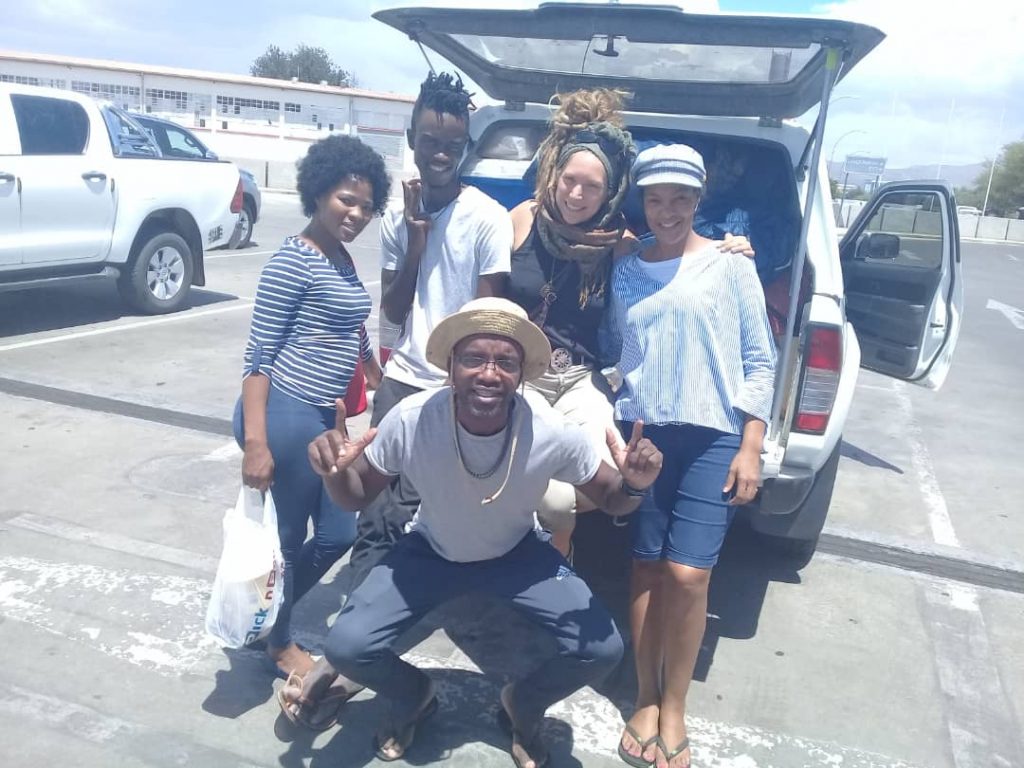 Should you like to buy an augmented reality magnet or find out more about our work with the San, kindly contact the Tech Hub Community Coordinator, Ms. Helena Afrikaner (helena [at] ictechhub.com)