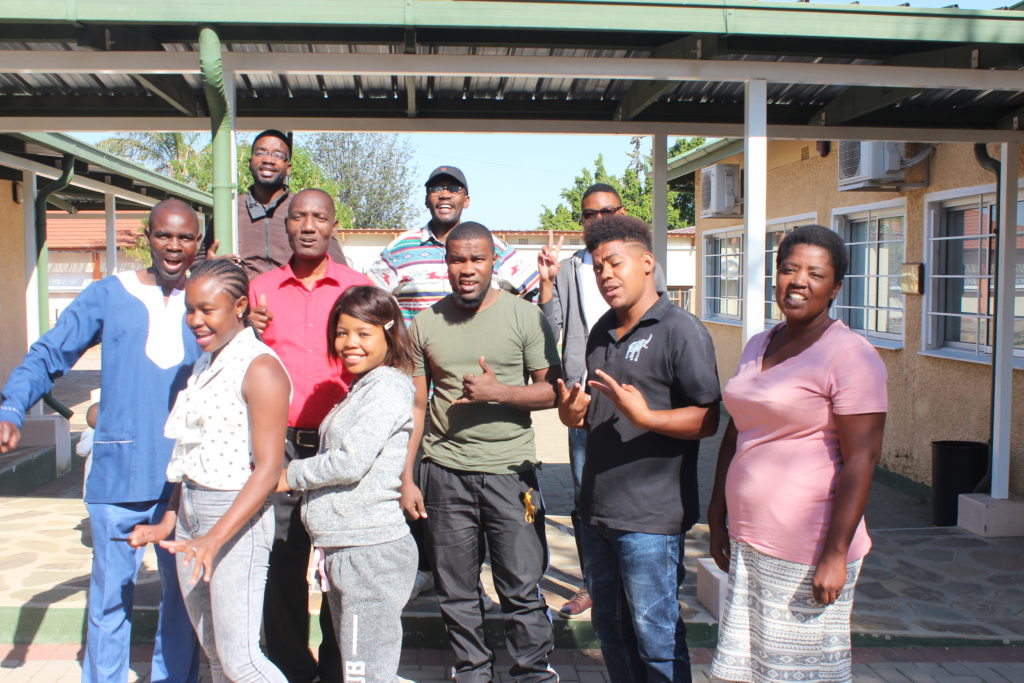 Smart prototypes to solve environmental problems emerges from the 'I.o.T' workshop
Participants from Windhoek's informal settlements, co-create Tech solutions to local environmental issues with Tech developers
Mark Mushiva, Techhub's Project Coordinator, emphasized on the importance and benefits of empowering communities with skills and knowledge on how to create socio-economic awareness through the use of Internet of Things (IoT) technological devices.
'We have a high inequality index of living standards in Namibia, primarily due to the unequal distribution of wealth. What we are trying to do is to see how modern technology can make this glaring inequalities and adverse quality of life more visible to the people in power for redress, by including input from affected communities in the process'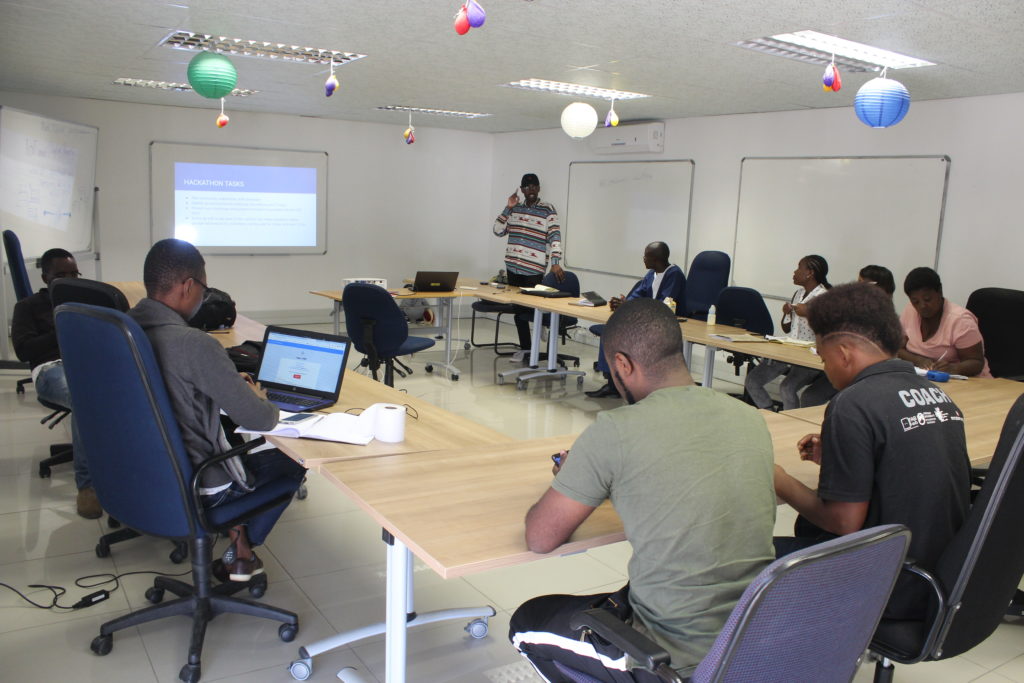 Internet of Things is a network of internet connected devices or applications that are able to gather and exchange information with intended recipients.
The one day training workshop that took place in Windhoek recently, was attended by six people from Windhoek's informal settlement of Havana and four people from different communities around the city.
The workshop started off with dividing the participants into groups with the instructions of first identifying environmental issues in their own communities. Then followed by designing a prototype of that problem with technological objects or apps that would send out information/data to the municipality to attend to these issues before or after they have occurred.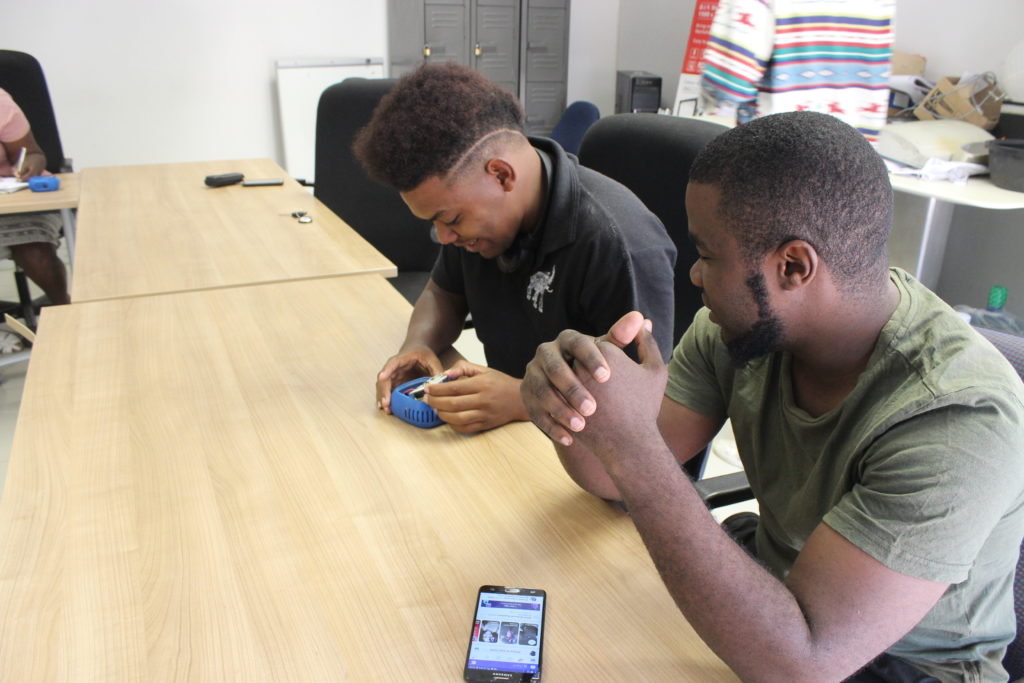 "We have a common sewerage spillage problem that can lead to diseases and vehicle accidents especially in the informal settlements of Windhoek. City of Windhoek at times does not know that this problem exist or respond late due to cases not being reported timely or spillages goes unreported" said one of the participants who invented a prototype application called 'Smart Citizen' that is installed inside the sewerage drainage system. This device can capture and report information directly to the municipality whenever the safe threshold of the sewerage has been crossed. This would assist the City to respond on time before the spillages occur and save lives.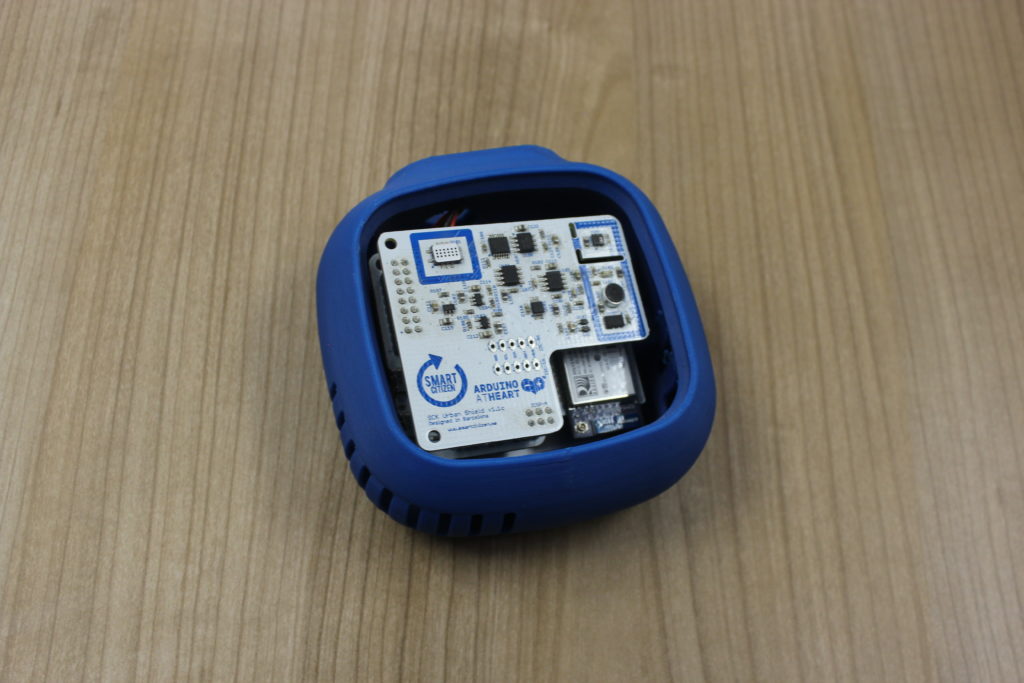 'Noise pollution coming from bars and shebeens is a big problem that is preventing our children to concentrate on their studies, as a result they end up failing their exams and this is not good for the development of our community' lamented Onesmus Shetunyenga, a resident of Havana.
Several prototypes that were presented included the noise and air pollution detection apps that would send out signals and alert the municipality to solve these issues. The noise pollution apps would be installed mostly in local shebeens, they would alert the owners that the noise emanating from the bar has reached an unacceptable level.
The workshop was well received by the participants.
'I am very grateful to the Techhub for giving us the opportunity to seek solutions that affect our various communities, and I would try to use the knowledge and skills I have garnered to approach different organizations to sponsor our innovation' said an elated participant.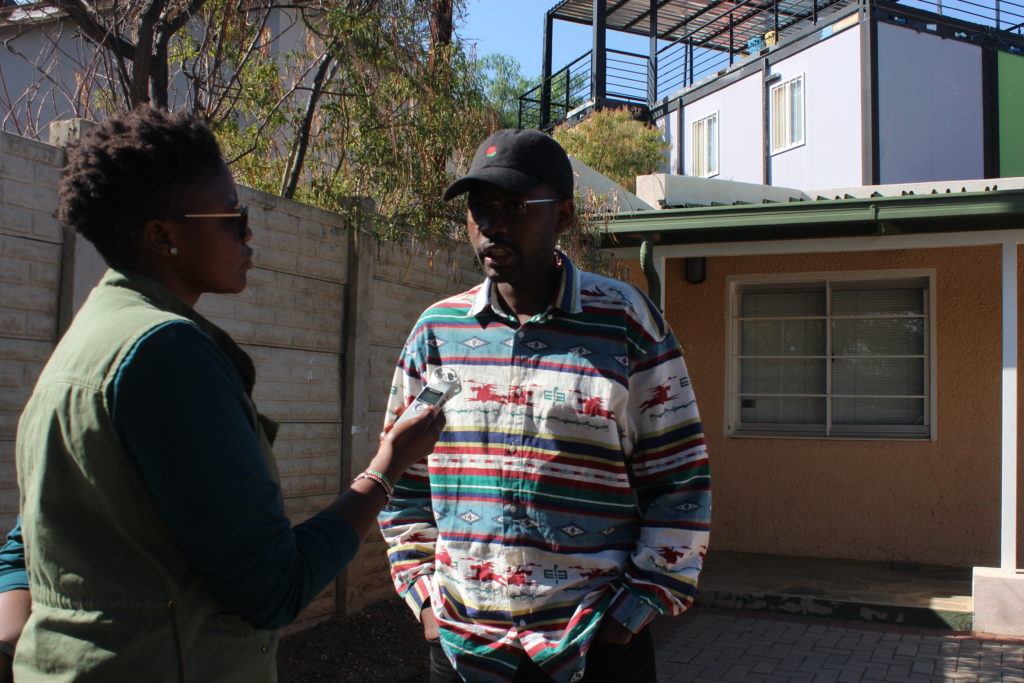 This interview and media coverage of the training workshop was conducted by Ms. Che Ulenga, courtesy to our partner 99fm.