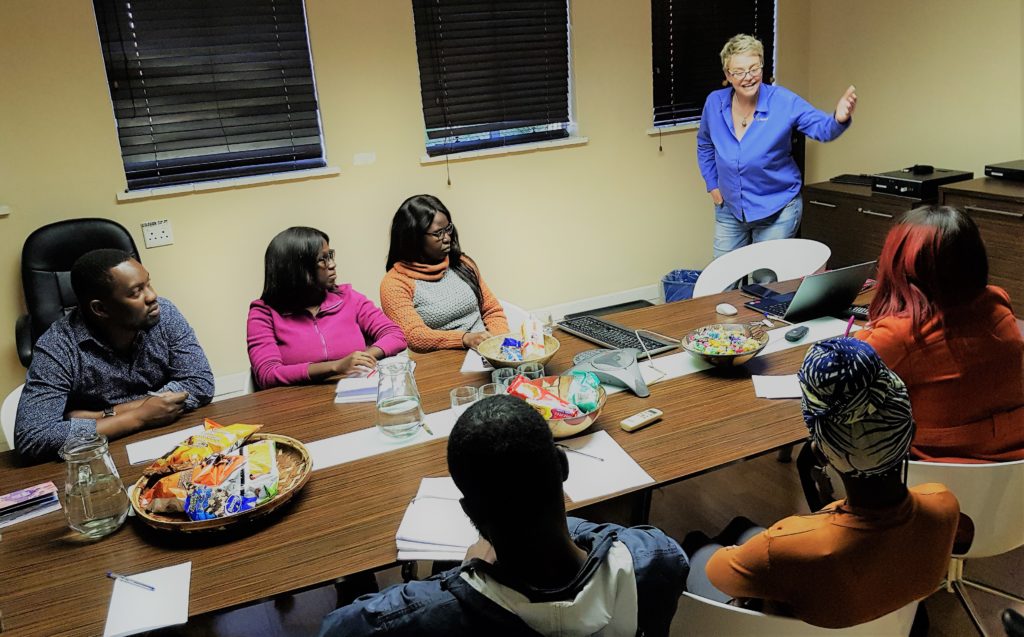 Ten tips for young tech inventors from SALT
A partnership between the Tech Hub and SALT Essential IT shows that support does not have to be about money. Advice, networks, and inspiration are also crucial.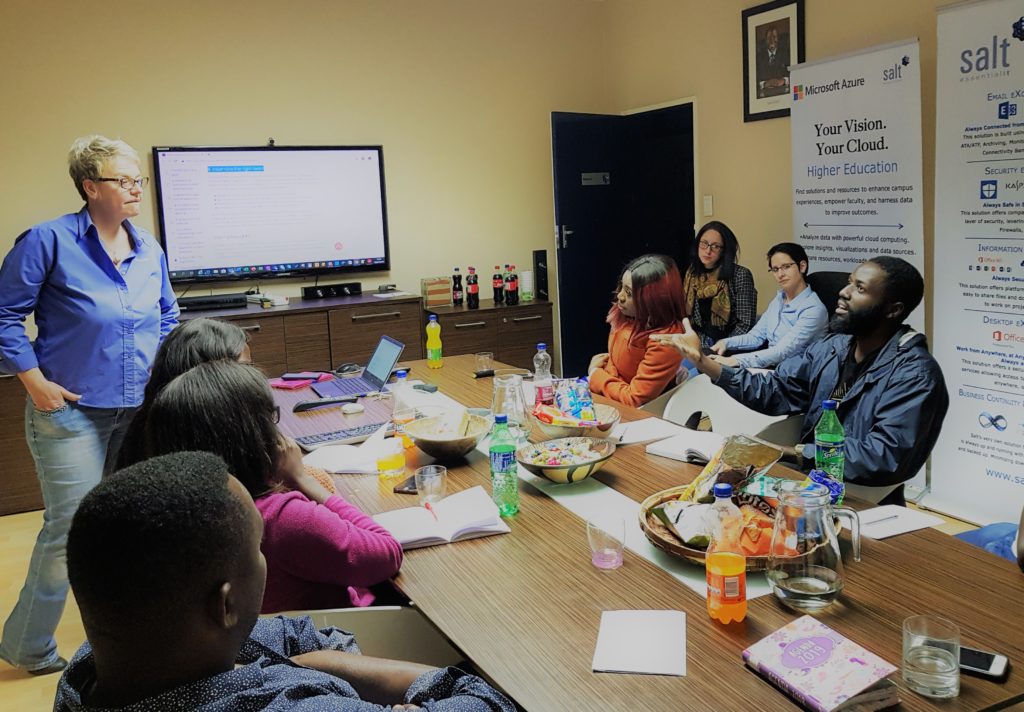 On a wintry Thursday evening, a group of young tech inventors gathers in a small conference room at SALT Essential IT in Windhoek's Southern Industrial Area. Most of them come straight from their day jobs – which they hope to leave one day in order to focus on their own tech ideas.
For a moment, it is just them and a welcome slide on the digital screen mounted on the wall. Large, artistic-looking text in blue says Getting your startup on with SALT and Inclusive Tech Innovation Hub.
Enters Sonja Coetzer, SALT's Chief Operations Manager with over 20 years of work experience with ICT all over Southern Africa. She points to the slide on the screen and says: 'If you are wondering what font that is, it is not a font. It's my handwriting. This is one of the things you can do easily with cloud-based services." SALT is Namibia's biggest cloud technology provider and she knows her sales talk.
Then she gets to the point. 'Did you know that there are 783 IT companies in Namibia?' she asks. Now, how to break through to the market with your invention that you believe has potential? Below are 10 tips that Sonja gave to our group that evening.
1. Do your market research and business planning. It does not need to lead to a 100-page business plan, but you need to be clear on whether and how your idea can be monetised. Use a digital mind map tool for planning. (Several such tools are available online for free or at a low cost.) It gives you an at-a-glance view on everything that is important and helps you to understand how things hang together.
2. When moving from research to planning, focus on goals and objectives. Unlike vision and mission, they are key for getting things done. And DO THE NUMBERS. Where is money supposed to come from, how much? What are your own costs?
3. Remember to review and adapt your plan on a regular basis. This is important because both technologies and markets change. One part of market change is the entry of new competitors, and you need to know your competitors to be able to win.
4. Research and planning does not require a lot of money. Think how you can use your social networks and free resources around you (such as your university library, if you are a student.) Your research is only valuable to the extent that you use it in your business decisions.
5. Do not forget marketing. Know who your target market is and use the channels they use and styles that appeal to them. Be clear, be consistent, and appeal to emotions. Which emotion you need to tap on to make your target market want to buy your product or service? Cultivate relationships with influencers. Be prepared to accept that once money one day starts coming in you need to invest a fair chunk of it in marketing.
6. Don't be afraid to ask for help and / or mentorship from resource persons around you. However, don't talk to just IT people. IT people get really excited about IT things. Their excitement might make them blind for business and people related flaws in your idea.
7. Whether you are asking for advice or trying to attract investors, know the difference between confidence and arrogance. Believe in yourself and your product. Be confident but not arrogant.
8. The risk of having someone steal your idea is real. If you are working together with someone – even family members or close friends – the minimum you should do is a non-disclosure agreement, which prevents both parties revealing critical details to outsiders. [Our remark: You can even ask Tech Innovation Hub for advice. We have recently started working with Ms. Magdalena Nghiiki who is a specialist in intellectual property rights.]
9. Always do all the homework you possibly can before contacting potential advisors, mentors or investors. Why would they want to invest in your idea if you have not invested in it yourself by doing thorough research and planning?
10. Persevere and learn from your competitors and your critiques. On a bad day, remember that it is entrepreneurs that make things happen. Not big corporations, not governments but young hungry entrepreneurs.
To see Sonja's power point, click here.
***
Are you an upcoming tech inventor in Namibia? Is there a particular topic you need advice or training on? Or would you like to learn from a particular company or a resource person? Contact The Inclusive and Collaborative Local Tech Innovation Hub and we will see if we can make a connection between them and our inventors' circle, which you are warmly welcome to join. Contact details: Tech Innovation Coordinator Marly Samuel by email info [at] ictechhub.com or tel. 081 436 4973.