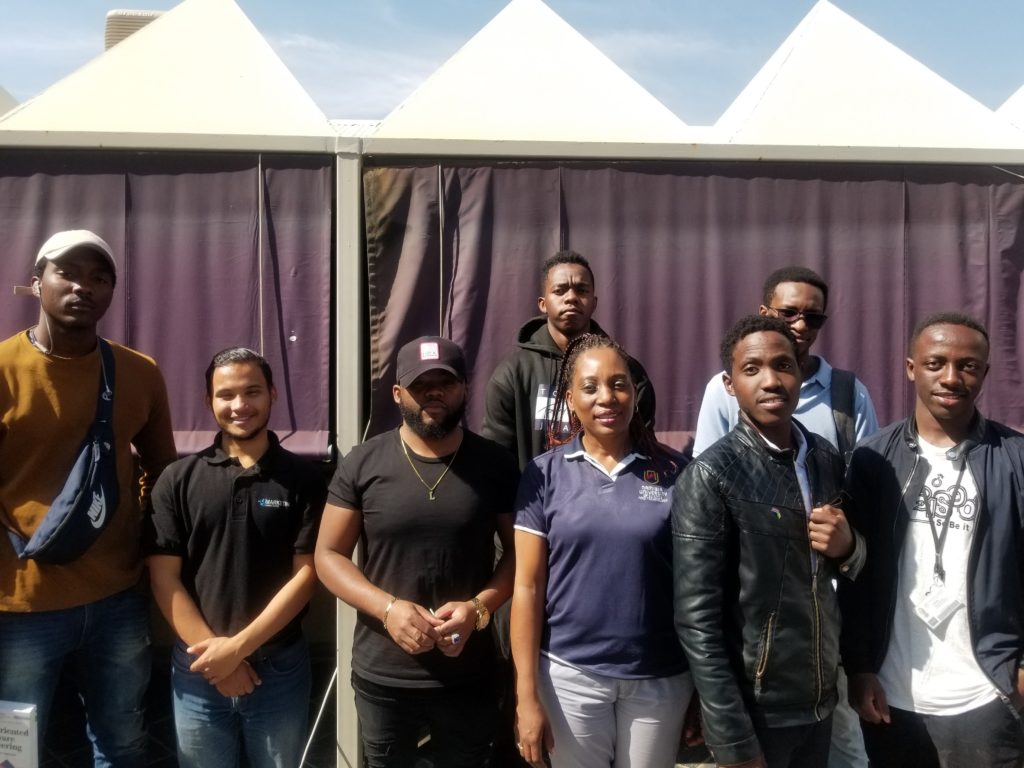 Hub supports Hackathon to develop a digital Counselling service
During previous co-design workshops held with Unemployed youth from Havana informal settlement, a lack of access to information was identified as a major stumbling block for the community. The unemployed youth have no access to job vacancies that are available on the market, training opportunities, career and health related counselling as well as motivational resources.
A three day Hackathon supported by the Hub was held on the 26th – 29th June 2019 at Namibia University of Science and Technology (NUST) to develop a digital Counselling service platform that would address the needs of the Havana youth. The platform will provide the requirements identified by the Havana youth in order to support and empower the communities' well-being. Six NUST students from the Faculty of Computing and Informatics from the group known as Muhoko participated in the hackathon. Three of the students were in their first year while the other three were second and third year students. Muhoko is a student led society at NUST that is multidisciplinary and focuses on creating and supporting innovative technology development.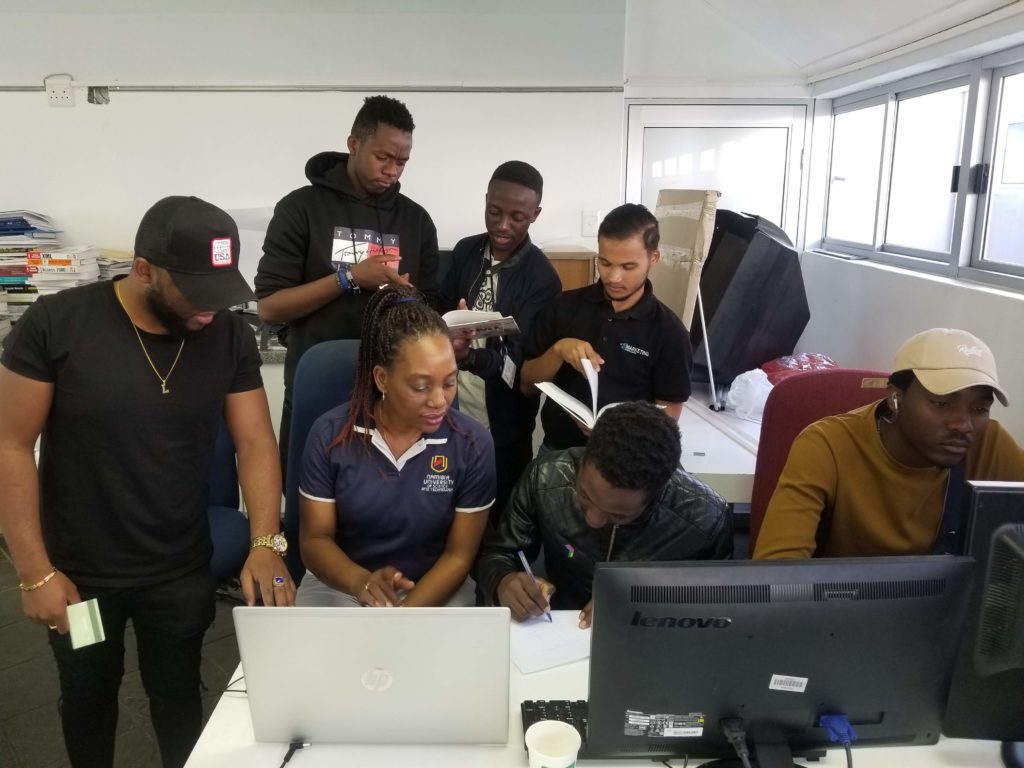 Developing the Counseling Digital Platform
The first day of the Hackathon was dedicated to understanding the requirements of the system and designing the prototype. The second day of the Hackathon was exclusively devoted to customizing the technical requirements for the system. The third day was dedicated to adding the required content to the different interfaces.
The Counselling Platform is hosted by the Hub on the following url link https://namcounsel.ictechhub.com/
The Counselling digital platform will undergo usability testing with the Havana youth to ensure it is easy to use and ensure that the youth will use this service to improve their well-being.