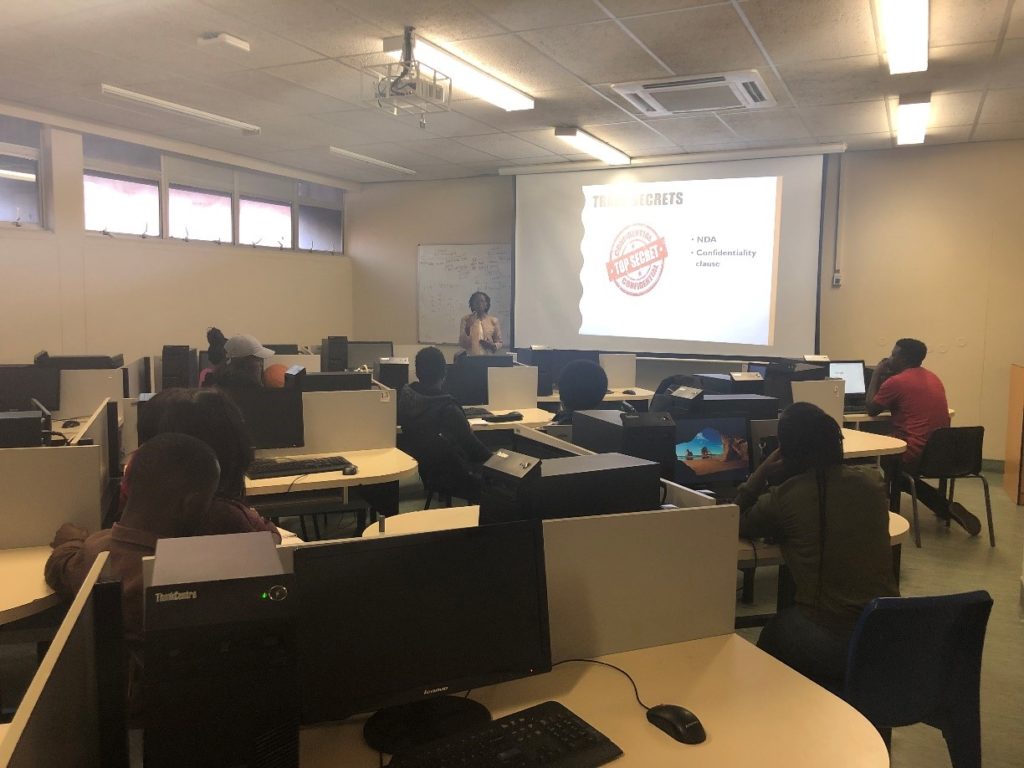 Intellectual Property Rights workshop with Innovators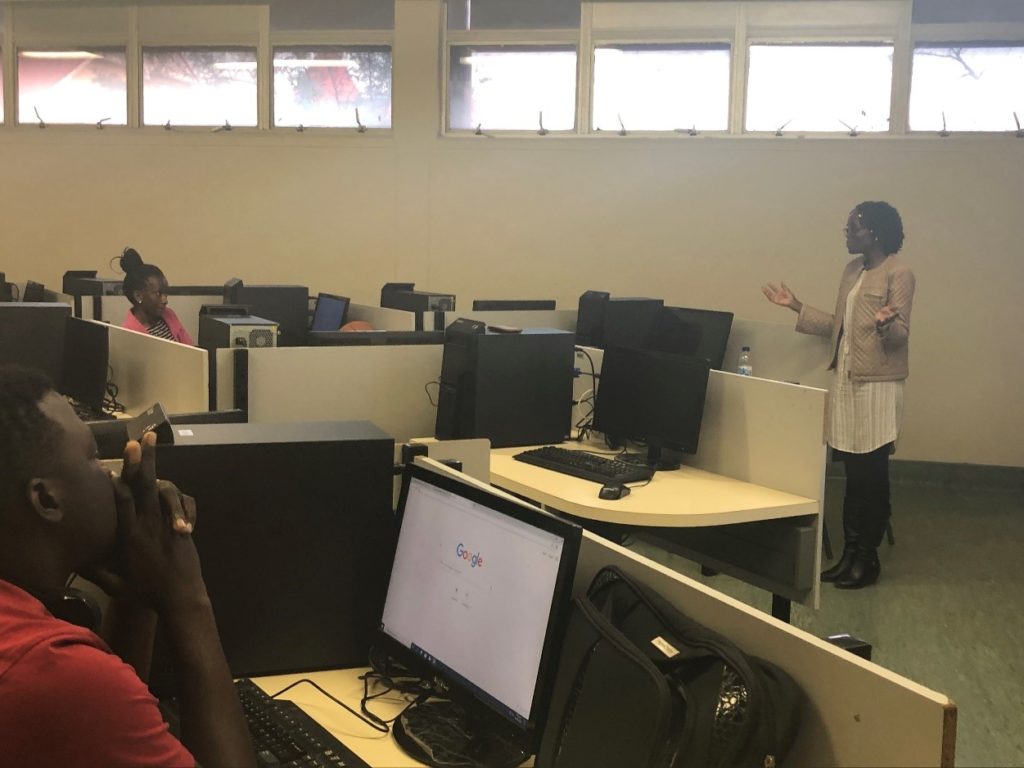 Ms Magdalena Nghiiki (standing), an Intellectual Property expert interacting with Innovators.
The training that was held on the 9th of August 2019 focused on training and educating Innovators on the importance of Intellectual property, and protecting their innovative ideas.
Ms Magdalena Nghiiki, an Intellectual Property expert and a member of the Inclusive and Collaborative Local Tech Innovation Hub team took the Innovators through a thorough workshop on why Intellectual Property is important, how to go about protecting your innovative idea and where one can get more information.
She further emphasised on the international Intellectual Property legislation that Namibia ascribes to, which includes the World Intellectual Property Organization (WIPO) and The African Regional Intellectual Property Organization (ARIPO).
The workshop content moreover focused on Patents, Trademarks, Industrial Designs and Copyright laws and how they operate. The Innovators were intrigued by the number of legislations that ought to be known and followed. They participated enthusiastically and asked numerous questions.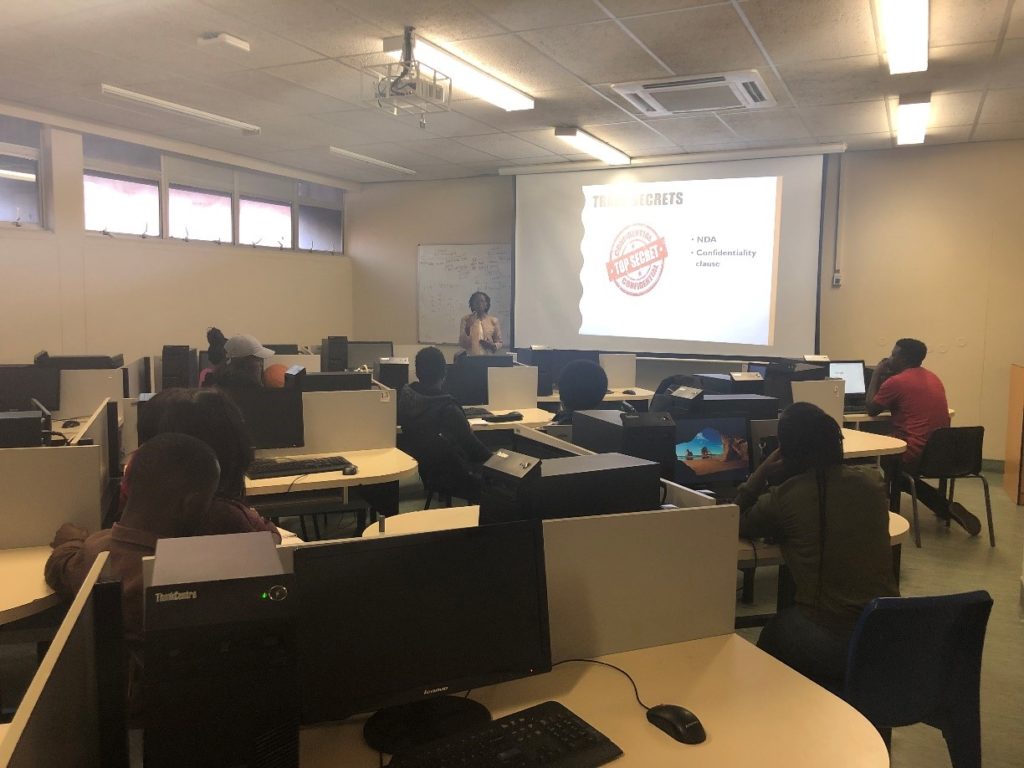 Ms Nghiiki, additionally talked about the benefits of Intellectual Property Rights such as the competitive edge and market power one can have if they follow the right IP procedures, she similarly pondered on the potential revenue stream that Intellectual Property creates for individuals and that it establishes a yielding platform to raise funds and attract potential investors.
The workshop was informative and the innovators expressed their thought on the workshop as follows:
"I am positive with all that IctechHub is doing. We are learning more as Innovators that we did not know about."
"The workshop was very good and informative"
"The session was very precise, straight to the point and I commend the organisers on goodtime management"
"The session was knowledgeable"
"The IP presentation was informative and it taught us on the importance of protecting our products/Innovations. I urge the Techhub to continue with the work they are doing as it beneficial. Let us all come together and build our nation"
"Session was awesome"
"This Intellectual Properties session was highly beneficial"
The Intellectual Property workshop educated Innovators on the steps that need to be taken when protecting your idea, brand and innovation. It was held at the Namibia university of Science and Technology.