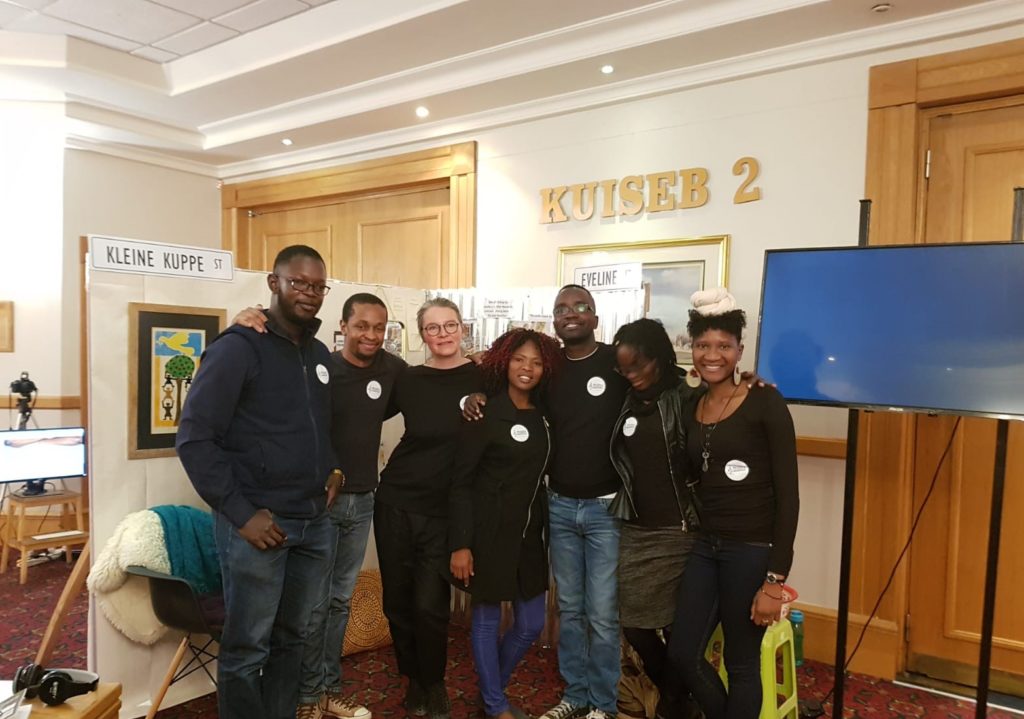 The 'ROOM' blazes hope at the One Economy Foundation Conference
'What can you do to make Namibia better for EVERYONE? This is the thematic question that the Inclusive and Collaborative Tech Innovation Hub stimulated from its visitors at the Augmented Reality Citizenship Style Installation exhibition, held recently in Windhoek.
Our Augmented Reality installation called the 'Room is designed and laden with suitable technological activities that aroused a sense of civic duty on the participants, to take practical actions that would redress some of the socio-economic challenges that hampers growth in their respective communities.
The exhibition started off by welcoming visitors to the 'Room' where they were shown a video showcasing images of Namibians from different cultural, economic and social backgrounds telling their aspirations for the better Namibia. The participants took part by completing the sentence I would like to live in a Namibia where…..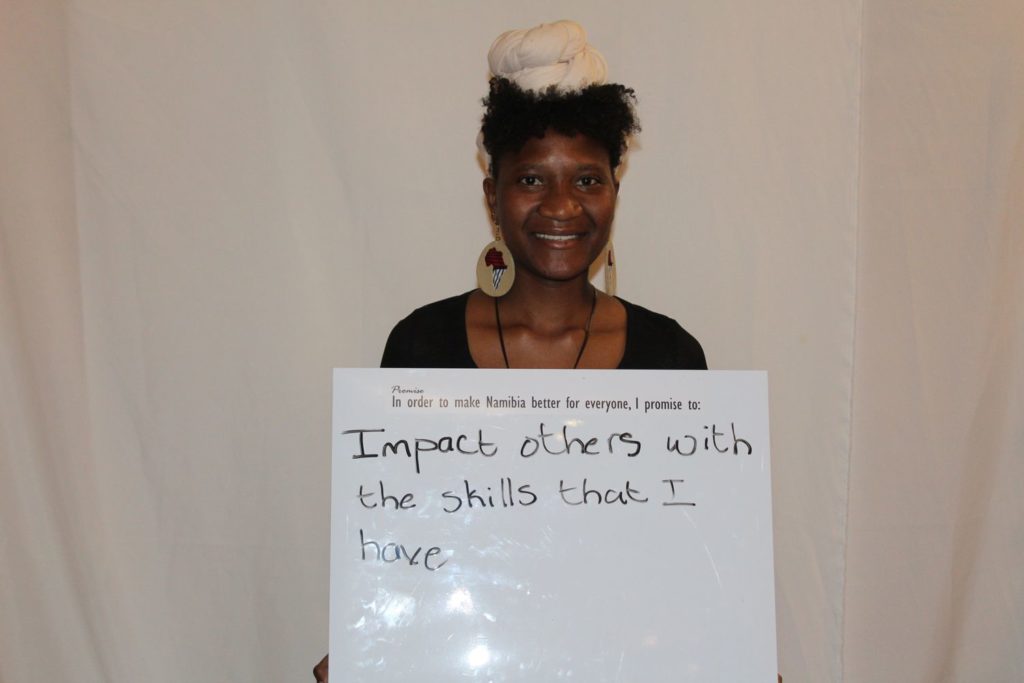 'I would like to live in a Namibia where there is no racial discrimination, where people are respecting and treating one another with dignity and sensitivity' said one participant
'Our country is very rich in natural resources that could be used to better the lives of our people and to take them out of poverty. I do not want to live in a Namibia where people are suffering due to poverty'
The participants then entered the 'Room where they were required to use mobile phones to interact with the augmented reality content, which highlighted the stark economic and social differences among the people in our society.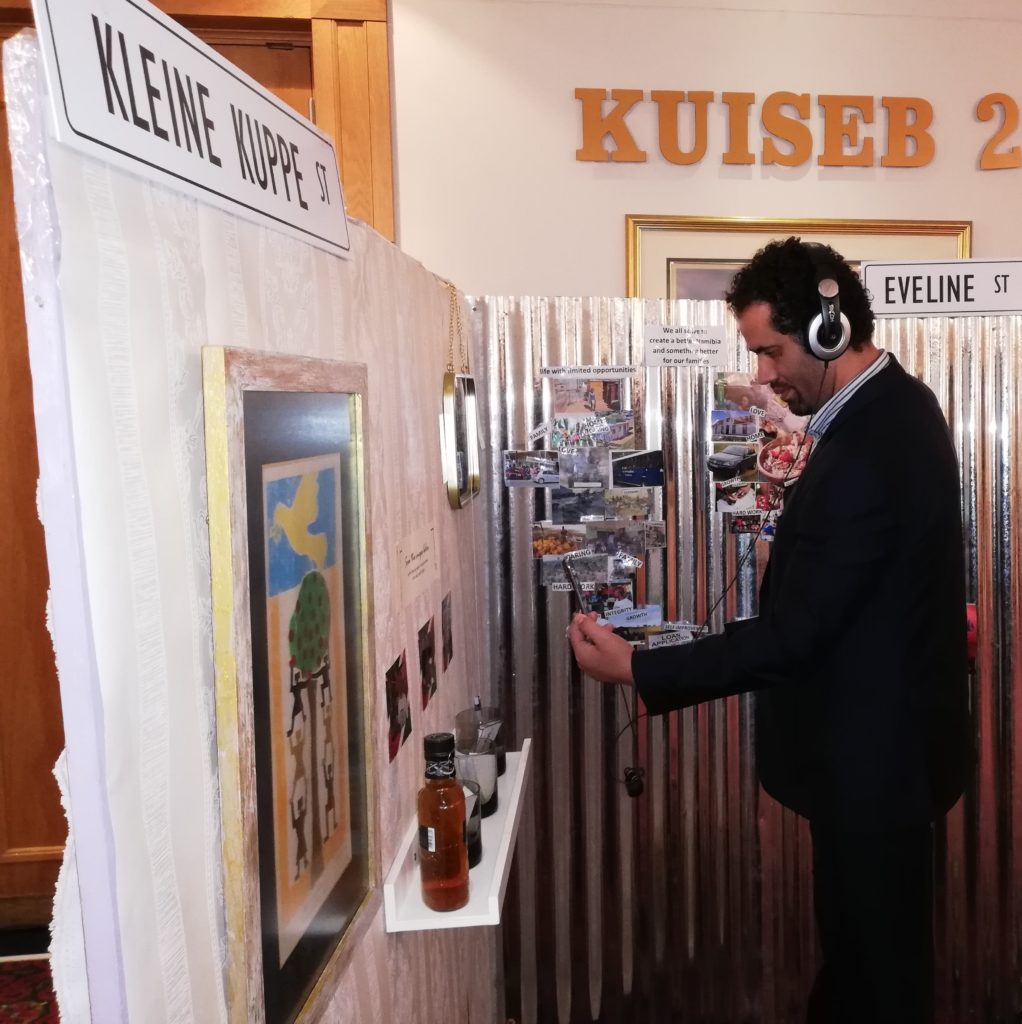 The most popular activity on the day was the AR contented images that informed participants to pledge assistance with imaginary money to the plights in the education sector, entrepreneurship and the combating of Gender-based violence. They were required to choose a Cause that they would like to make a commitment to by depositing the imaginary money into the respective jars. Most visitors chose to invest their money in education.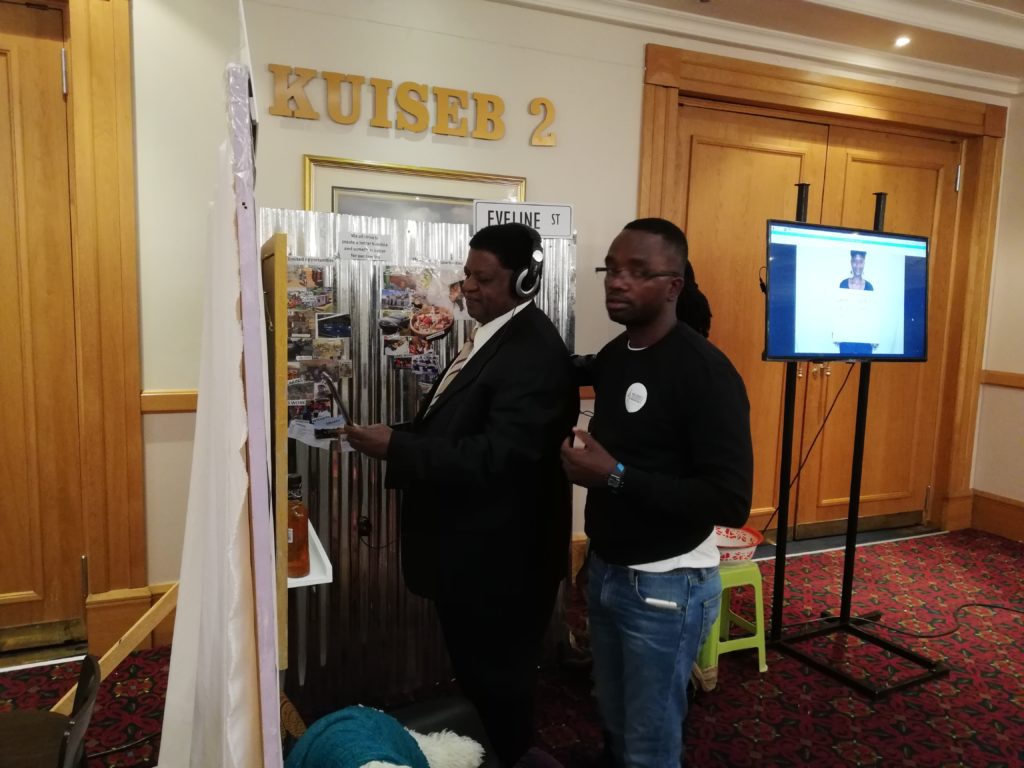 "Of course I would re-invest my time and financial resources to the cause of Education, because it is the foundation and fabric of every society's upright socialization. Education has the ability to alleviate the challenges of other two Causes" replied the jovial Minister of Land and Resettlement, Honorable Utoni Nujoma on the question about his choice.
However, according to Mr. Yussuf Mocha "entrepreneurship is a viable cause that needs to be extensively supported and promoted. It encourages a self-sustaining society that would lift the burden off an already overstretched state's resources. I support this cause"
The event was organized by the One Economy Foundation under the theme 'Ignite Hope and Optimism'. It was held on the 3rd of August 2019 at Safari Hotel.