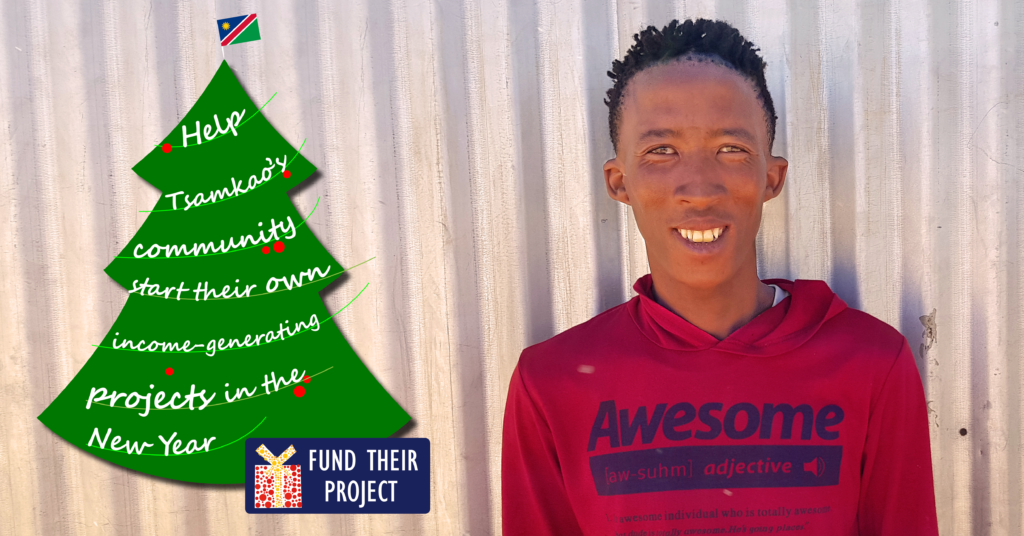 Tsamkao T's story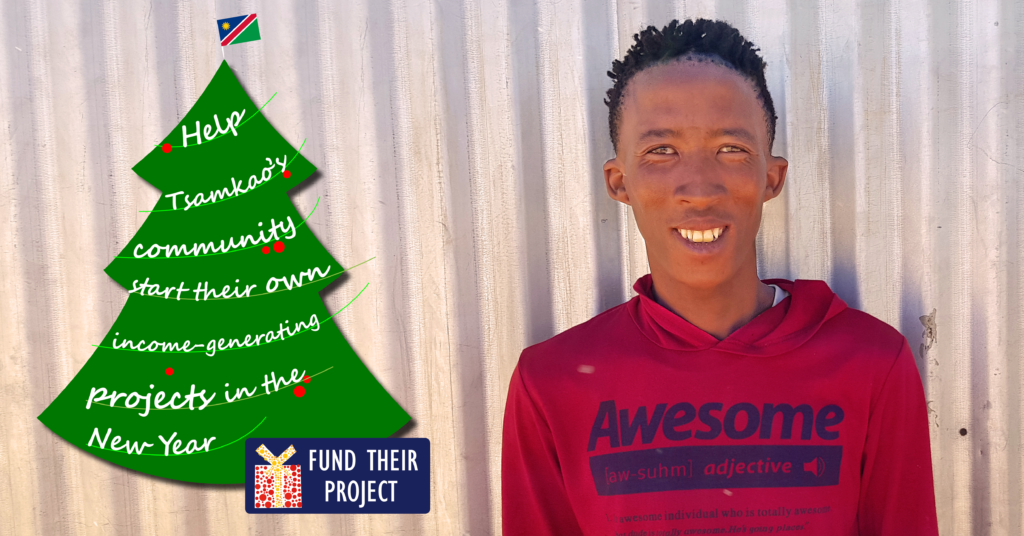 My name is Tsamkao Taiseb. I am 27 years old.
The one thing I am proud of in my life is my family, my parents, grandparents and siblings. I would like to stay close to them here in Donkerbos, but I can't do it much longer.
There is no work here. I need to move to town – to Gobabis 4 hours away. I travel there to look for work as often as I can afford it.
I will go again when I have managed to save up from the piece works I sometimes get on the farms around here. They don't pay well and the working conditions are not good but something is always more than nothing.
When I move, I will miss the nature around here. I will always remember the evenings by the fire with my father and my brother. We used to go hunting together when I was small. I still go out to the bush on my own sometimes but i feel lonely then.
I wish in the future young people would have a choice on whether they want to move out of the community or not.
***
Tsamkao's community, Donkerbos, has designed several income-generating projects that they want to start. Please consider donating seed money to them through the crowdfunding campaign on https://sanstarter.ictechhub.com/
If you are in Namibia, you can also support the community by purchasing one of the unique fridge magnet souvenirs they have made in collaboration with the ICTechHub. Tsamkao is performing on the hunting-themed magnet. For more information, see https://ictechhub.com/buy-augmented-reality-souvenirs