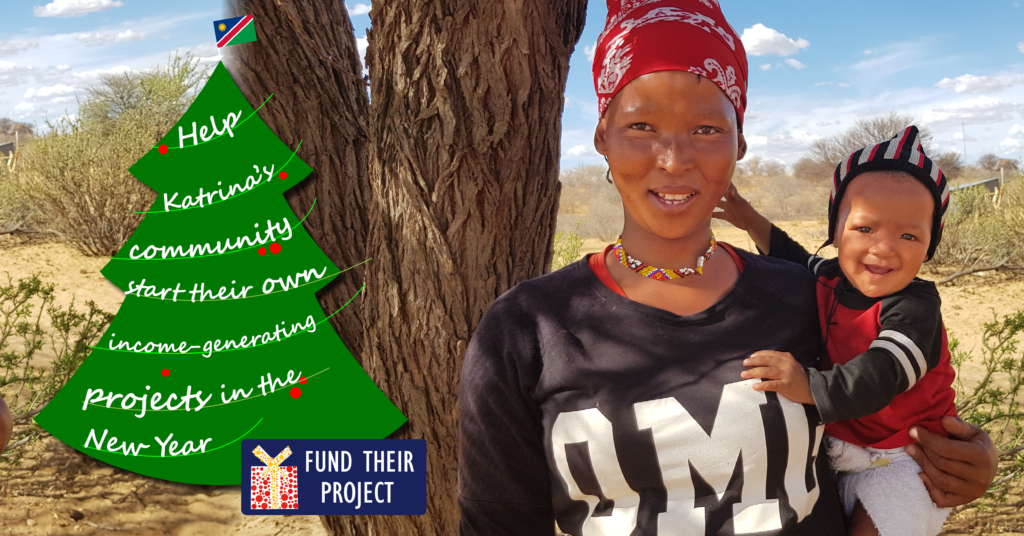 Katrina's story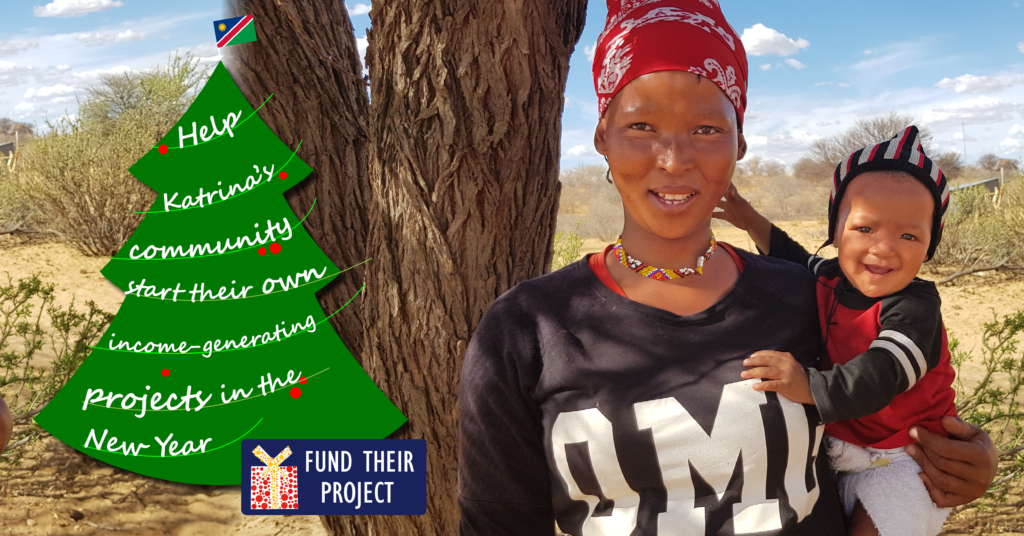 My name is Katrina Samkau. I am 29 years old. I have six children and a husband. Valentino here is my youngest, seven months old.
When Valentino grows up, I want him to become a policeman. He must protect Donkerbos and our country, Namibia.
If I had to describe my lifestyle to people who don't know me, I would say that I am making and selling traditional bead jewellery and the animal skin clothes we use when dancing.
Nowadays we are dressing up in the animal skin clothes only if tourists ask us to make a dance performance. When this happens, we first ask them to pay for the show. We don't normally wear those clothes anymore because we are independent now.
So we make our living from making things and selling them. We are going forward with this life.
My community wants to start more income-generating projects so that we can improve our lives even more.
***
Katrina's community, Donkerbos, has designed several income-generating projects that they want to start. Please consider donating seed money to them through the crowdfunding campaign on https://sanstarter.ictechhub.com/
If you are in Namibia, you can also support the community by purchasing one of the unique fridge magnet souvenirs they have made in collaboration with the ICTechHub. Katrina is performing on the dancing-themed magnet. For more information, see https://ictechhub.com/buy-augmented-reality-souvenirs