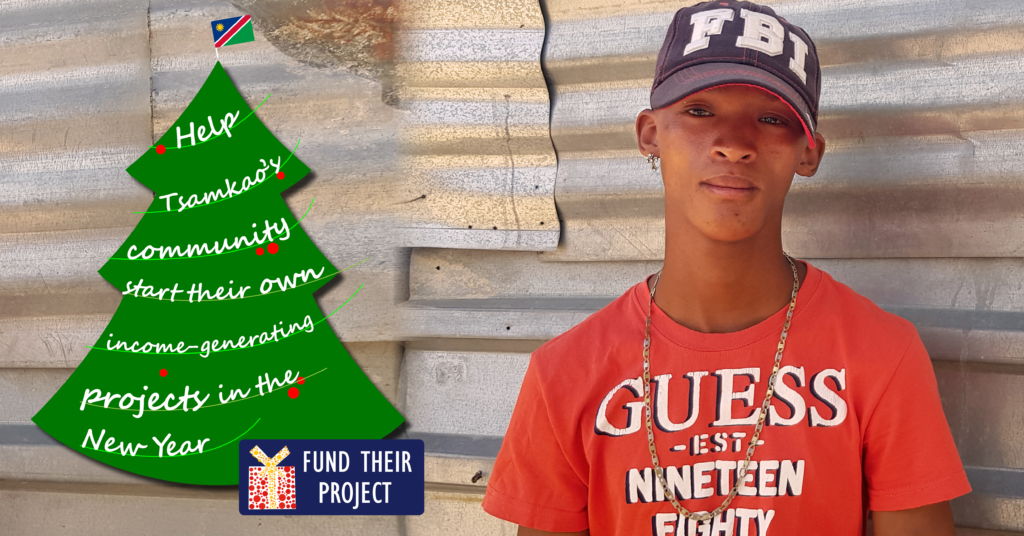 Tsamkao's story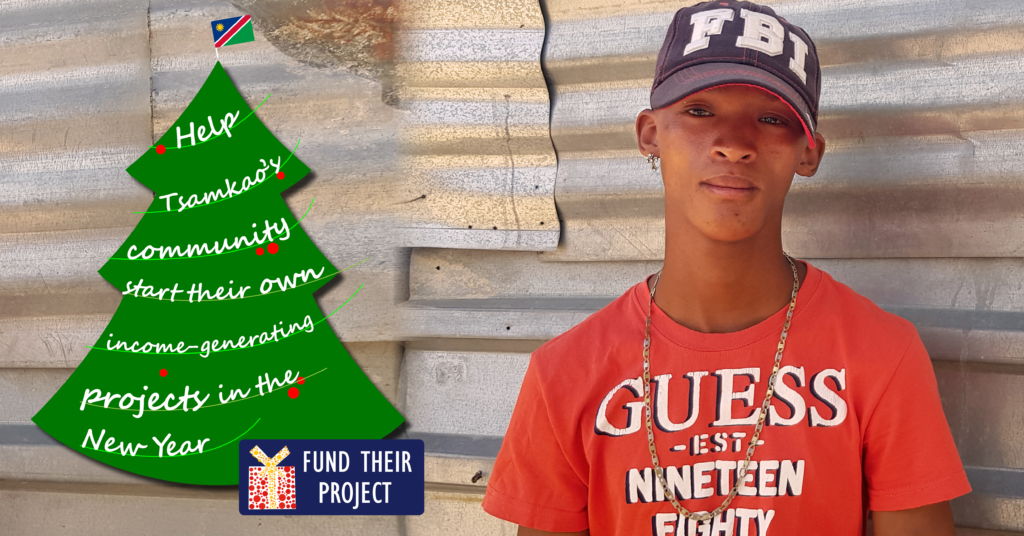 My name is Tsamkao Magotsi. I am 18 years old.
When I was schooling, I lived with my parents. Now that I dropped out, I should go and live by myself.
I am trying to find work to make a living and be able to buy food, toiletries and clothes. I also want to support my grandparents, parents and siblings as they supported me when I was a child. We are five children in the family.
There are no jobs here in Donkerbos or close by. In the past, I could get some short-term work at construction sites but those jobs stopped when the government run out of money and public construction jobs finished.
Life here is tough, but I have decided that I will not do wrong things when I am growing up. I know that my life is in my hands.
In my spare time, I like to play football. My best friend plays it with me. He is my best friend because he treats me with respect, and respect is one of the things I consider most important in life.
We are trying to encourage other teams to come and play here in Donkerbos since our team cannot afford to travel to other places to play.
***
Tsamkao's community, Donkerbos, has designed several income-generating projects that they want to start. Please consider donating seed money to them through the crowdfunding campaign on https://sanstarter.ictechhub.com/
If you are in Namibia, you can also support the community by purchasing one of the unique fridge magnet souvenirs they have made in collaboration with the ICTechHub. Tsamkao is performing on the hunting-themed magnet. For more information, see https://ictechhub.com/buy-augmented-reality-souvenirs