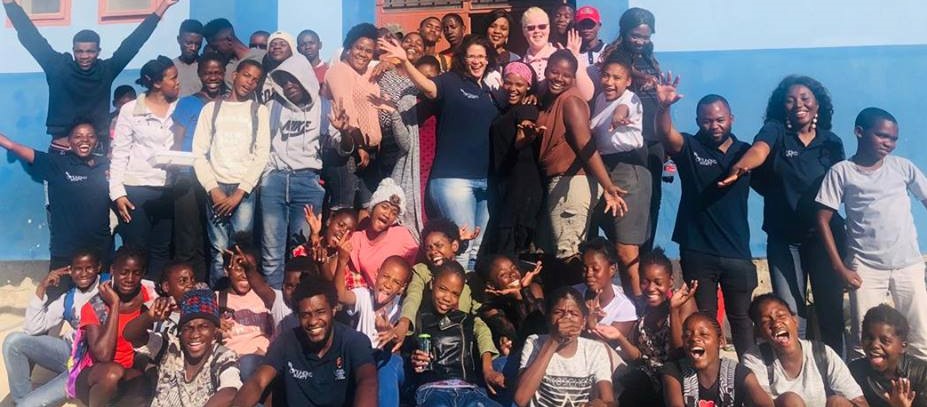 Innovative prototypes from Mondesa youth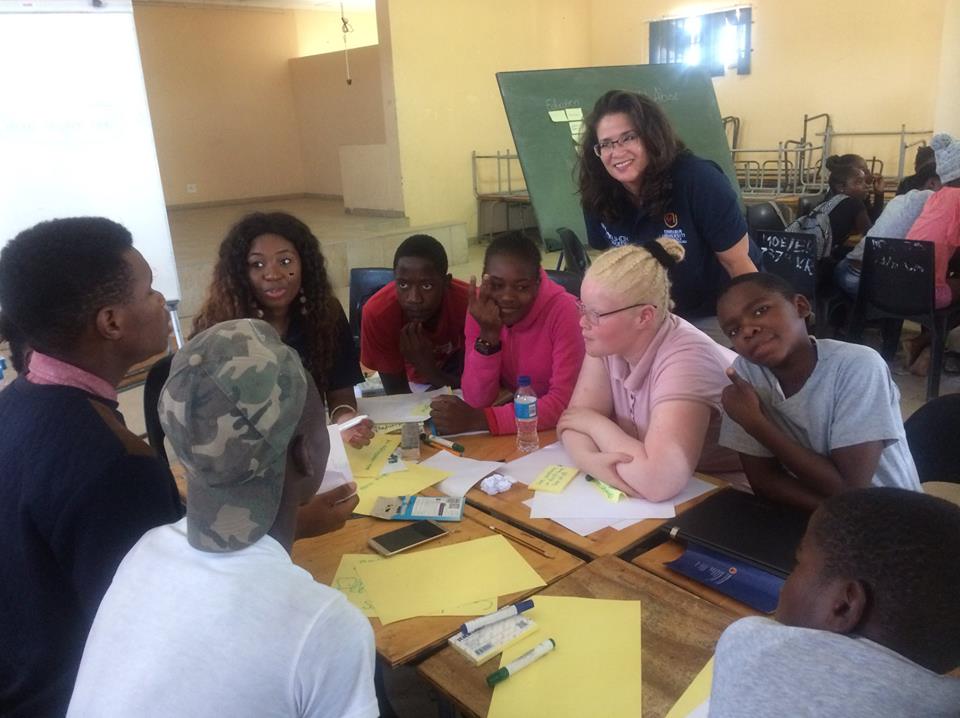 Virtual High School for dropouts, Young Happy Parent app, Emergency Response app, and Child Abuse Awareness game.
These are some of the prototypes of mobile phone applications and games developed by young people in Mondesa, Swakopmund, where the Inclusive and Collaborative Local Tech Innovation Hub recently held a workshop for 46 participants.
"I have never designed before. I thought it would be something extremely difficult or at least dull. But I was so wrong! I had the best time ever! I was so inspired", one participant enthused.
So what happened? How did the youth come up with these ideas?
The approach we use is called co-design, short for collaborative design. It means working together to come up with ideas and to develop them further into products or services.  
In the field of tech, such products are based on digital technologies – and many of them are fun.
"Games, augmented apps, desktop and web applications, little robots that can run, type and make sounds", explained Professor Anicia Peters, who is the Dean at the Faculty of Computing and Informatics at NUST.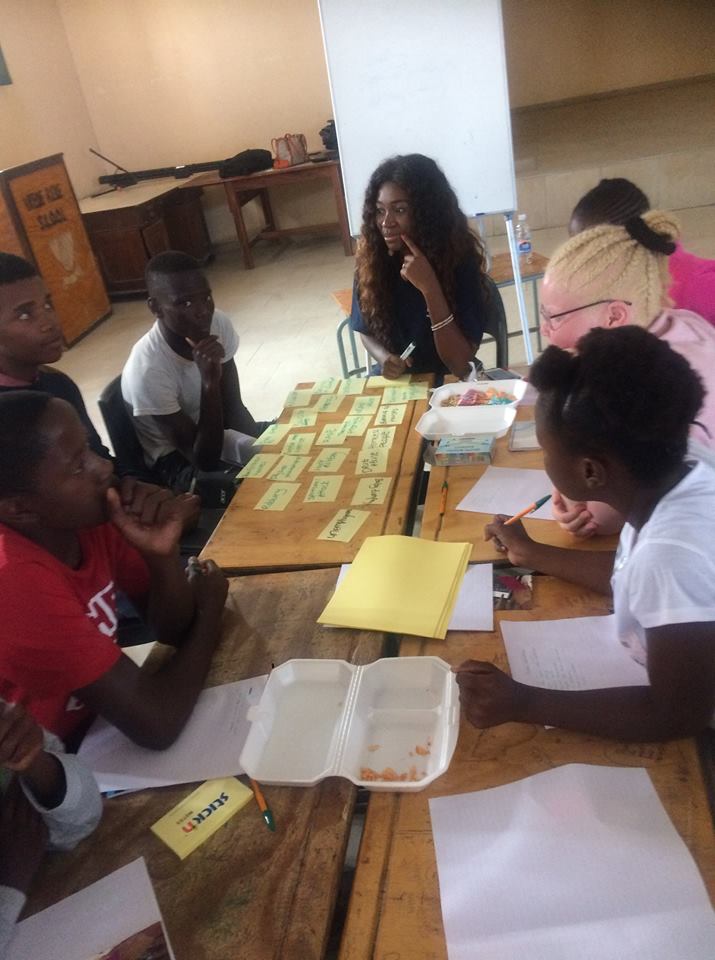 What is also great about co-design in tech that you can do it without a computer. Because since when have we needed computers to come up with ideas?
Co-design relies on a step-by-step process, which starts with participants identifying challenges in their community. The next step is to brainstorm together for ideas. These are then analysed, and some are selected to be developed further into a product, like a mobile app or a game.
When the participants are clear about what they want to develop and why they create personas. Personas are imaginations of different types of users who are likely to be using the product. What are they like? What do they want from this product? What do they know and think? Do we want them to start thinking differently about something? Or to know more about something?
From personas, participants go on to draw storyboards to develop content for the app or the game. Then they design wire-frames on paper to show what functions will be present on the mobile or computer screen.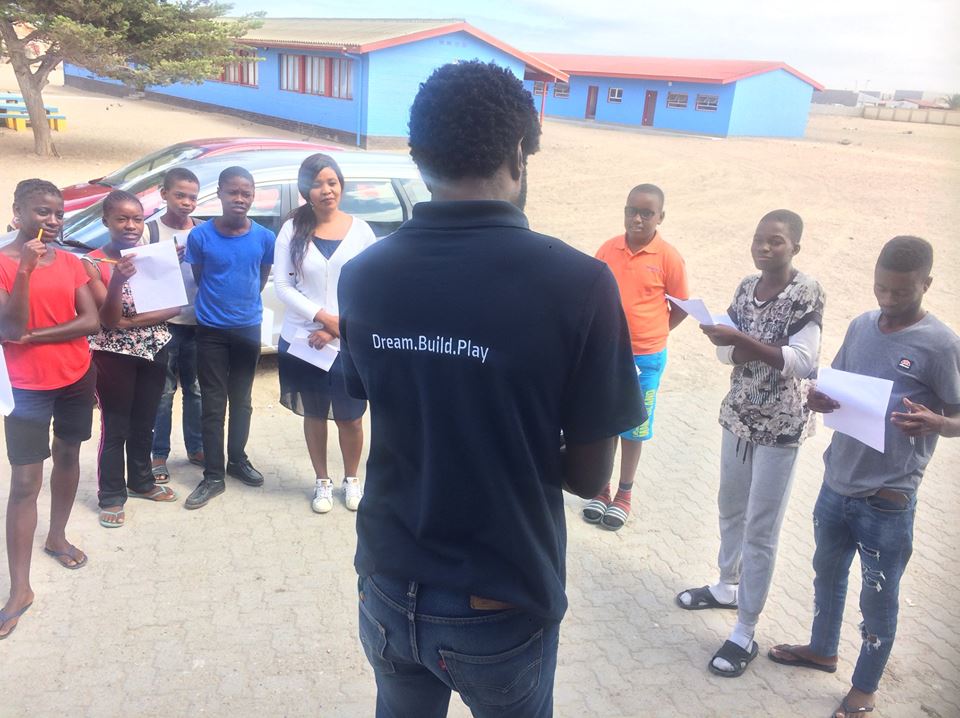 Finally, the product is tested. And yes, you can test an app even if it does not exist on the phone yet. You take someone for a mental walk through it with the help of your voice and the storyboards and wireframes you have created.  You describe to them what the app looks like, what happens first, what the user is expected to do – and so on.
These are the steps the Hub's young team of developers took with the Mondesa youth. "It was so great. The best thing is that the youth are creating solutions to their problems while they are learning a skill. They learn to create an app in a short period, using only paper", said Ms Josephina Mikka, one of the developers in the Hub team.
The two-day workshop will have a continuation later this year, as the Hub team will return to Mondesa to give a coding workshop. The second workshop will be aimed at teaching the youth on how to program and develop the prototypes they designed in the first workshop.
The two-day workshop was held in Mondesa on the 15th and 16th of February 2019. We were invited by Ms Lucia Aochamus, a local youth activist.