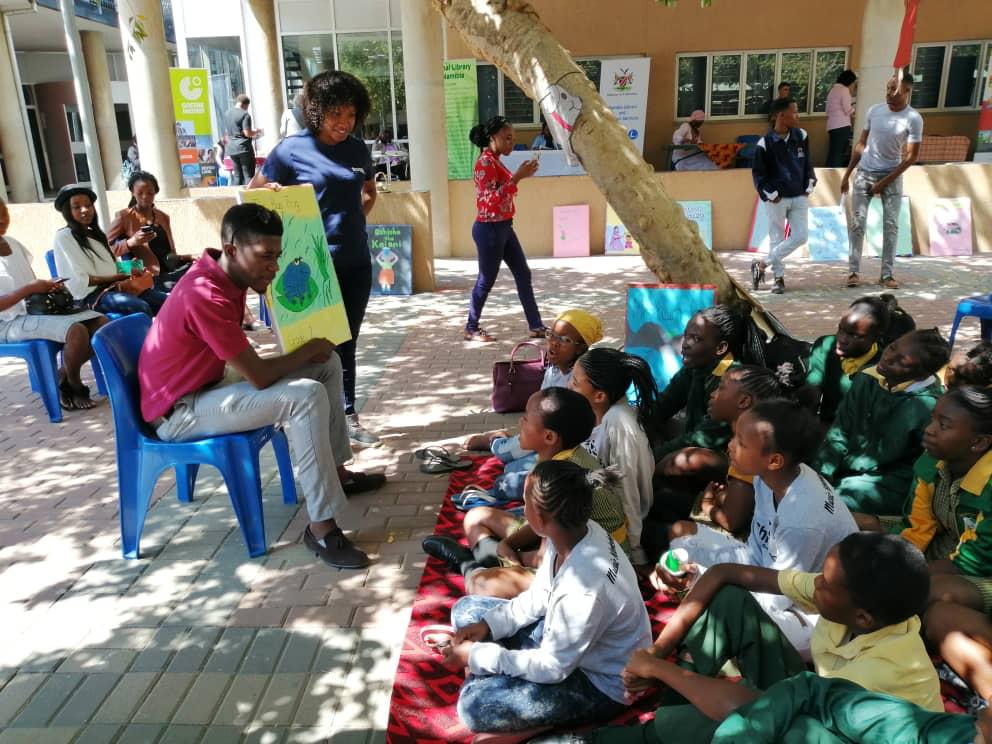 4th Namibia Book Fair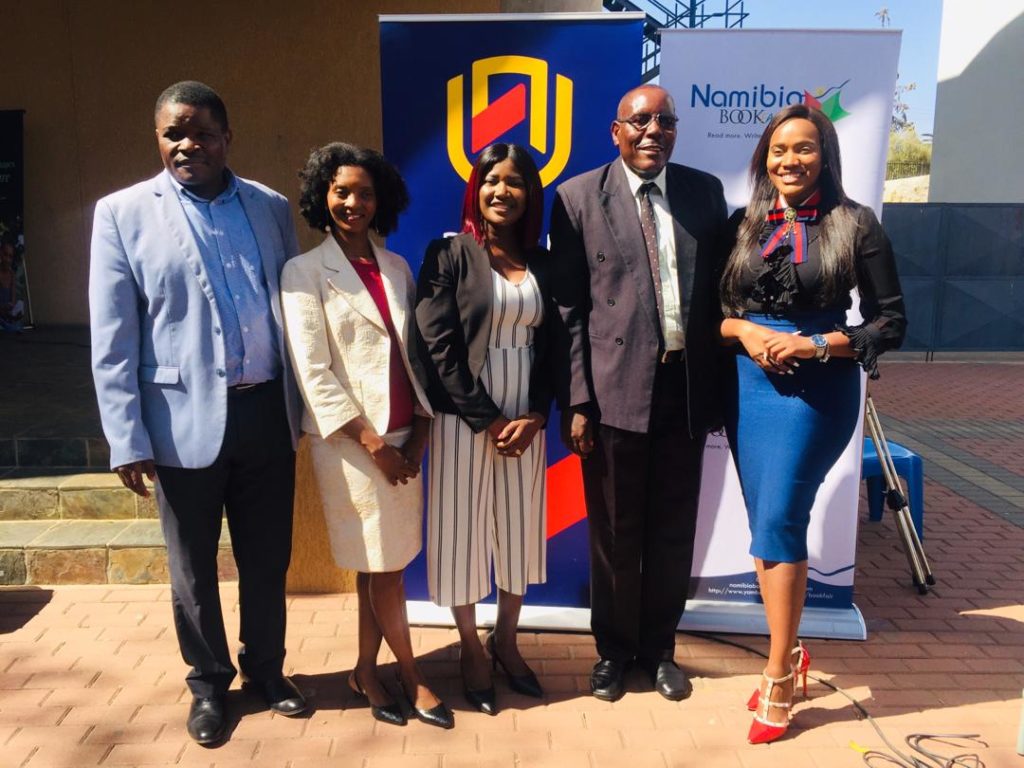 On the 6th of September 2019, the 4th Annual Namibia book fair was held at the Namibia University of Science and Technology guided by the theme: Read Together, Build Together. The main objective of the Namibia book fair is to create awareness of the diverse Namibian literature through the adoption of a reading culture in children aged between 0-13 years.
The welcoming remarks were delivered by Dr. Andrew Niikondo, the Deputy Vice- Chancellor of Academic from the Namibia University of Science and Technology. Ms. Mavis Braga Elias the Founder of EM Love Foundation addressed the audience with a substantial keynote speech.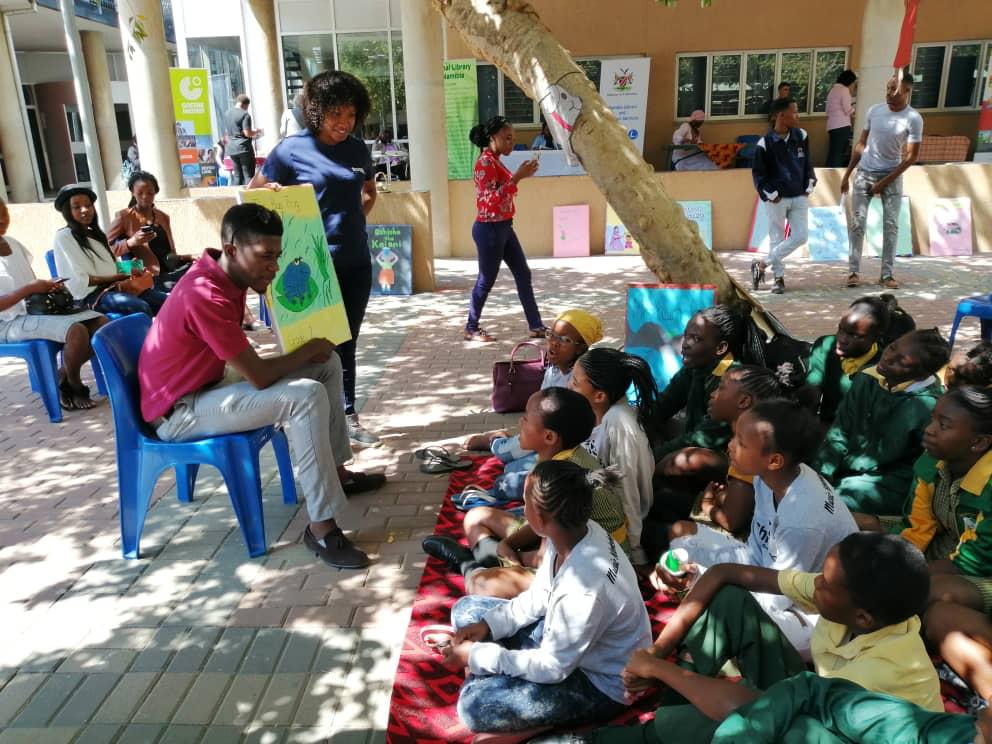 There were performances for entertaining the audience: Ms Ms Varivo Ndjavera and Ms Seinphia Ndeiluka who are both Ambassadors of Yambeka Children Media shared thought provoking children poems further, there was a play titled: Nehoya and the Crocodile by Play ChiNamibia Art Education for Development Center. The book Fair provided a platform for reading, learning, networking and playing of educative games amongst school learners and other participants. Parents and school teachers attended the event in support of the children.
The Inclusive and Collaborative Local Tech Innovation Hub show cased five interactive and distinctive exhibitions at different work stations. Station one, presented the reading corner where the children sat and read a variety of books. Station two was the QR code puzzle game that allowed the children to scan a QR code with a phone, the children then followed the number sequence uncovering a hidden number in the QR code puzzle game.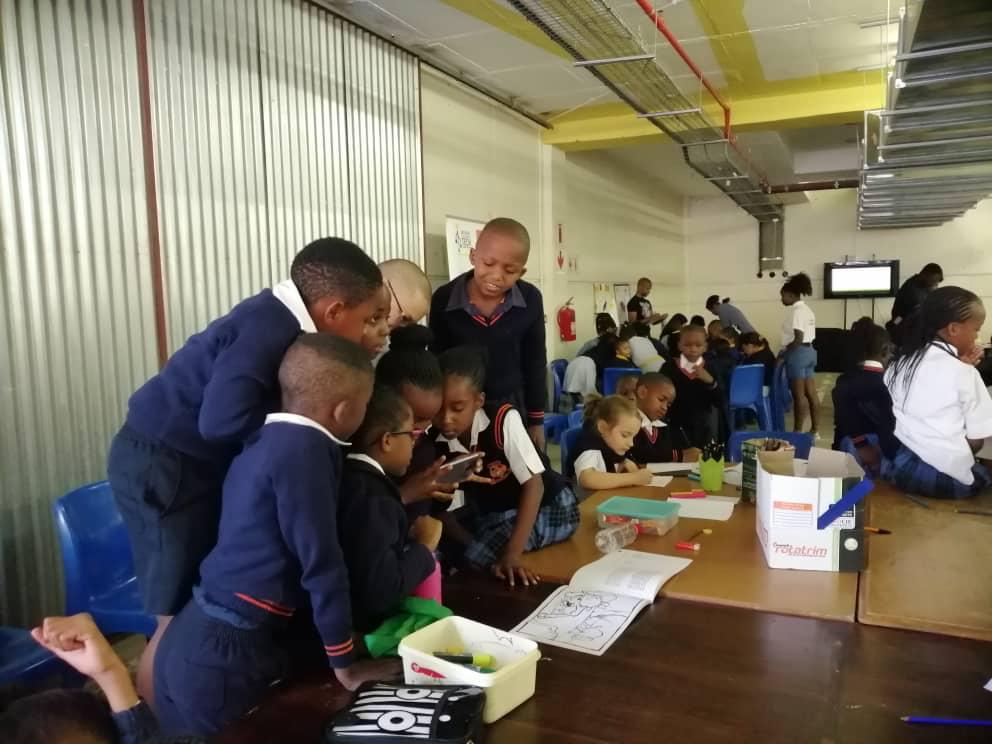 Station three was the educative game called spin the bottle where the children sat in groups, followed and acted out the instruction specified by the game. The children particularly enjoyed the spin the bottle game as it allowed them to work together, interact with each other, learn and have fun. Station four presented the AR KishiKishi book, where the children made use of a phone to scan the book and the story was brought to life and read out loud for them through the Augmented Reality application. The last station exhibited a car safety videos and a game, here the children likewise used a phone to scan QR codes that presented them with different animated sounds, and through the sounds the children were able to shuffle the boxes correctly.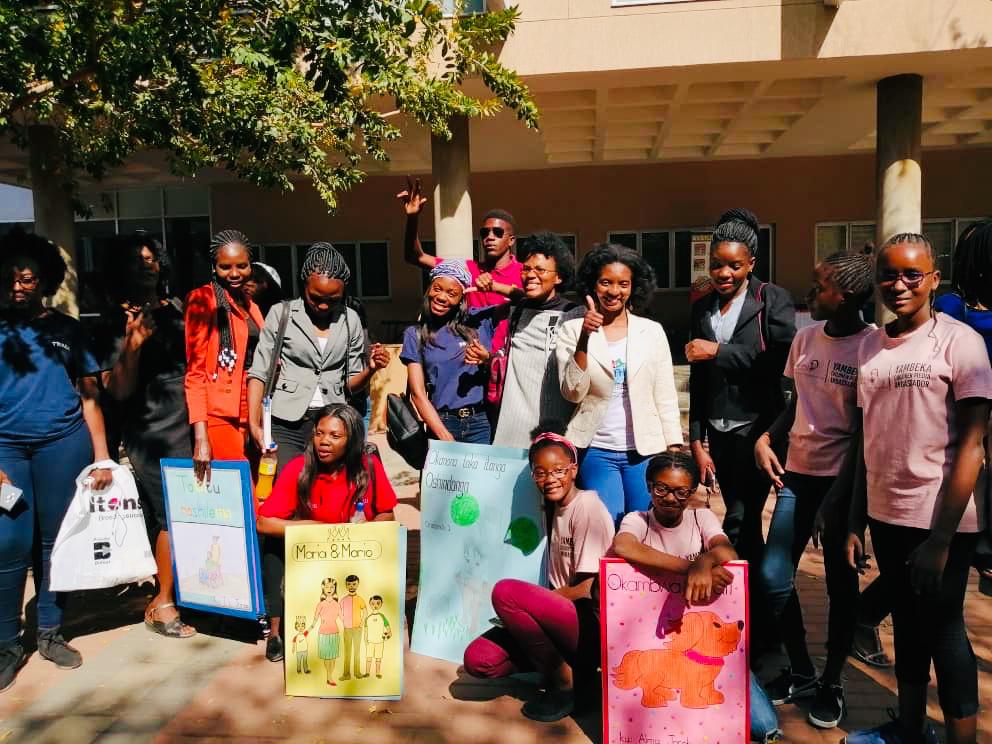 The children were enthused and ecstatic to play the games. When they were presented with a game that allowed them to work in groups, they worked thoroughly together in order to get the correct answer. It was an exemplary platform to demonstrate to children that books, reading and stories are similarly enjoyable.