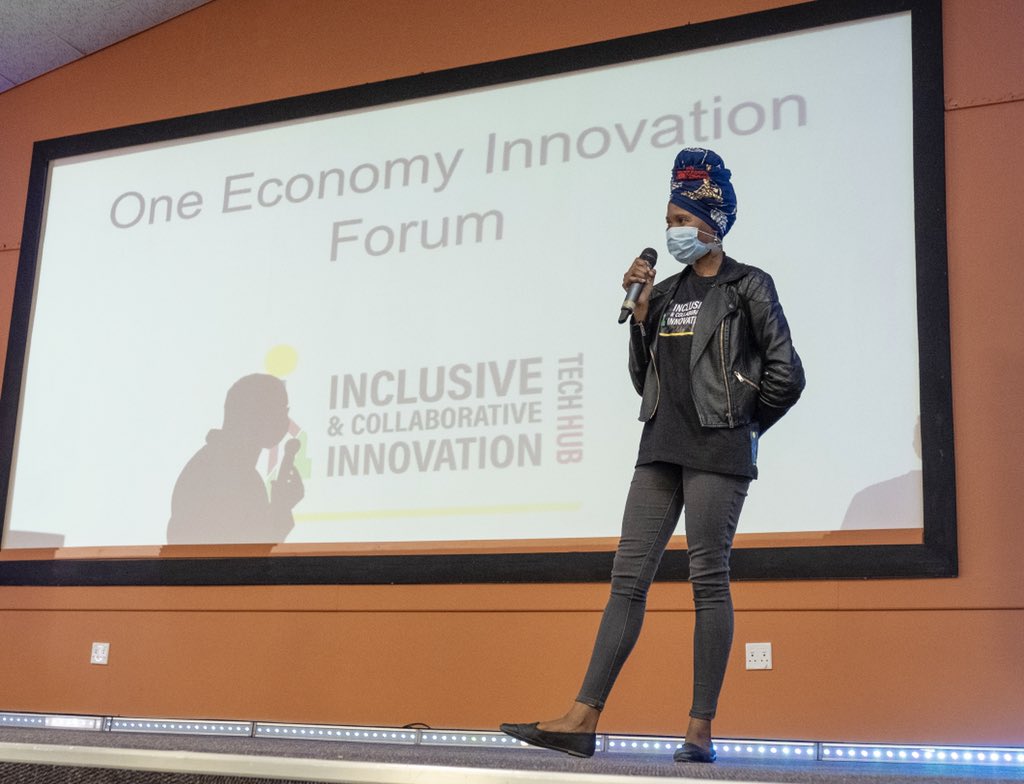 COVID-19 Survival Kit for Youth Entrepreneurs: Innovation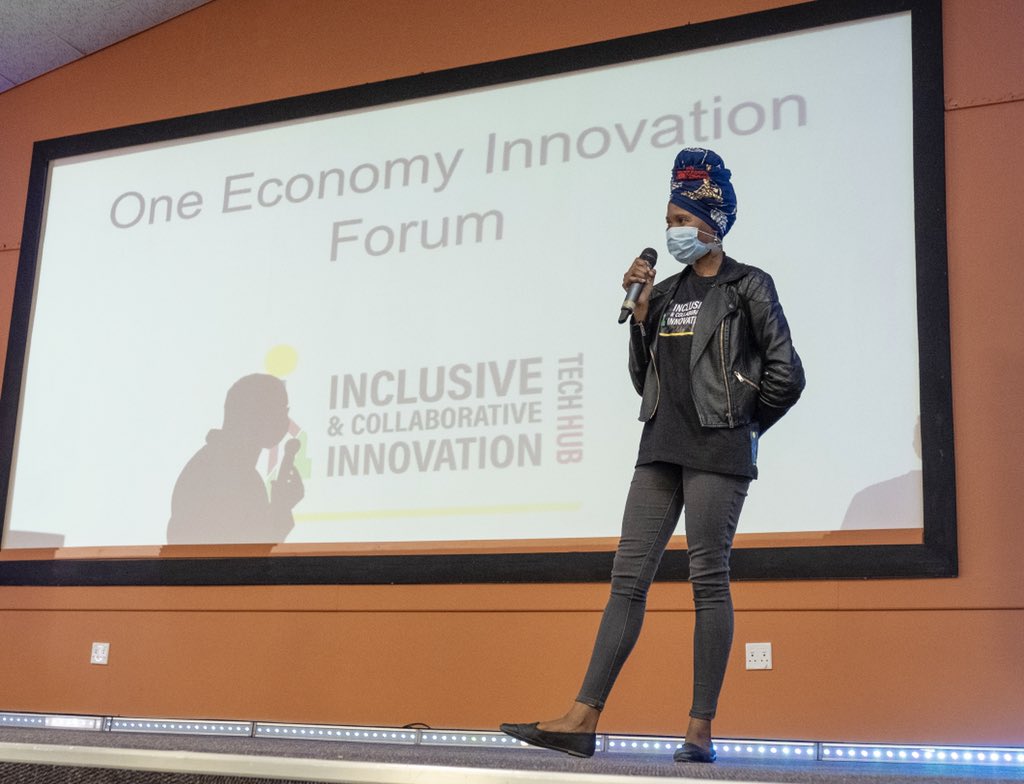 The Covid-19 Survival Kit for Youth Entrepreneurs second forum was held on the 08th August 2020 with a focus on Innovation. It aimed at evaluating how young entrepreneurs can survive COVID-19 and the importance being when innovative when it comes to their business endeavors. The event was hosted in hybrid mode, with physical present entrepreneurs and online attendees.
The event kicked off with welcoming remarks given by Mr. Sem Mandela Uutoni, CEO Designate of the one Economy Foundation. He further highlighted the impoartamce of adapting and moving our forward regardless of COVID-19 effects.
The first speaker on the agenda was Ms. Mahevo Kadhepa who is a Strategic Investments Analyst at Development Bank of Namibia and she talked about financial opportunities for young entrepreneurs.
The Second speaker was Mrs. Stacey Pinto, CEO of the Namibia Trade Forum. Mrs Stacy talked about youth trade opportunities for young entrepreneurs. She further emphasized that "collaborations and partnerships with individuals, organizations and various stakeholders will allow for entrepreneurs to increase production capacity for greater impact"
The third speaker was Ms. Anne Vambe, Project Manager at Start-up Namibia. Ms. Vambe shared her views on the opportunities that the organisation has available for youth entrepreneurs.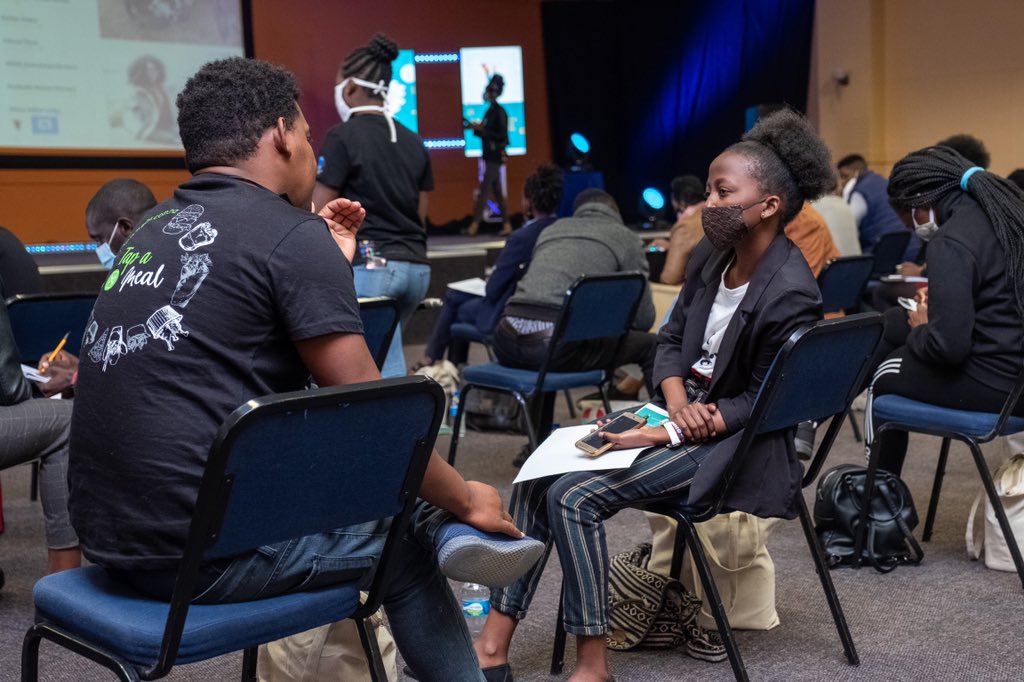 The entrepreneurs further participated in an interactive tech-enabled session on innovation by the IcTechHub. The session focused on the importance of entrepreneurs being proactive and adapting with change through innovation. The session similarly, focused on engagement where attendees were asked to engage with their neighbors and in order to share and discuss the impact of COVID-19 on their respective businesses.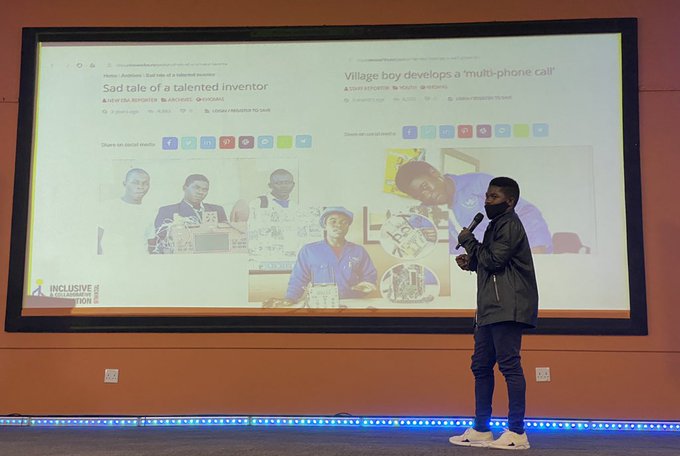 The IcTechHub also collaborated with Mr. Nathaniel Naboth from Byte Able (Entrepreneur) and Mr. Simon Petrus from Windhoek VTC (Innovator) for them to share their insightful on how they started and their perspectives on innovation in the digital and tech space.
The event continued with the Pitch Competition, where 10 selected entrepreneurs had to pitch their ideas. The competition was not easy and the entrepreneurs all gave their best. In the end two participants emerged victorious. Congratulations to Elivi from Ndjuluwa97 Academy who walked away with the first prize of N$30,000 and Andreas from Jumper Namibia, who walked away with the second prize of N$20,000.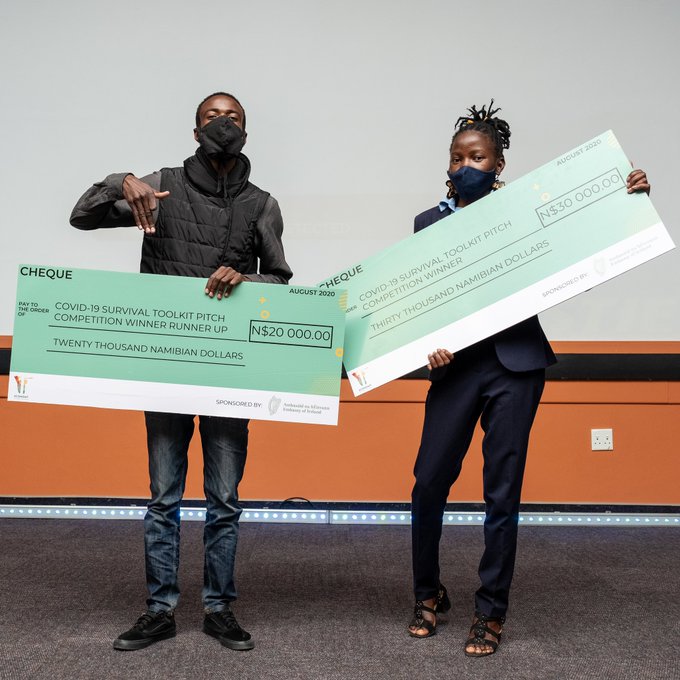 Our last speakers were Mr. Jerobeam Mwedihanga from Tambula Online Shop who shared his experience with starting a business directed at solving a problem as a youth entrepreneur during a time of crisis and Mr. Kamaaizemi Hoveka, Chief Marketing Officer at PEBL Namibia, who encouraged the youth entrepreneurs to find ways to take their businesses to an international level.