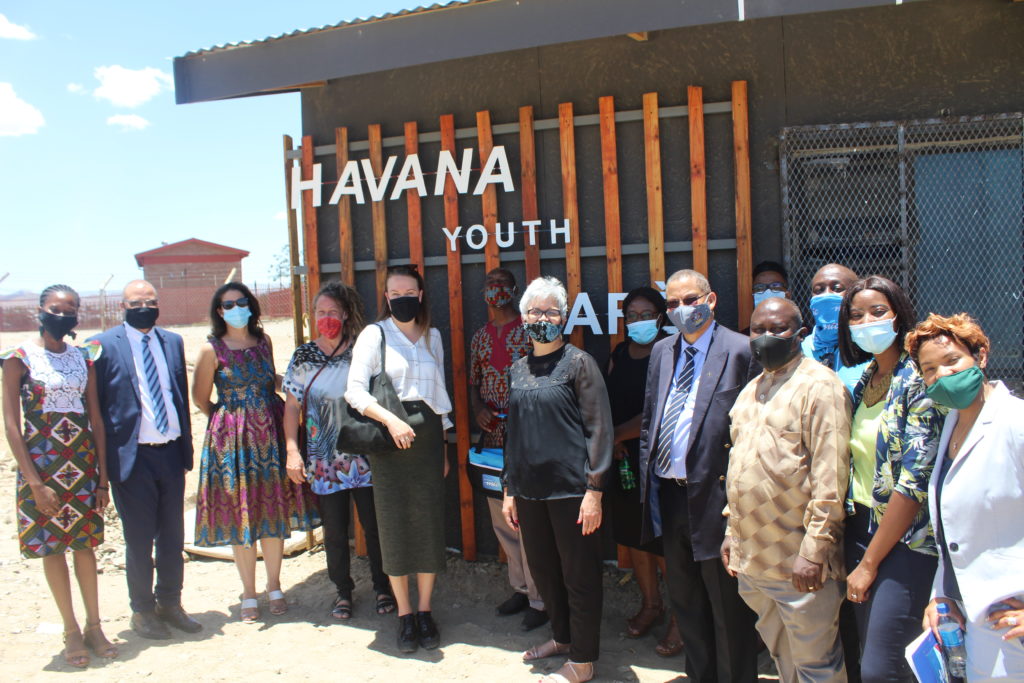 LAUNCH OF THE Havana Youth Café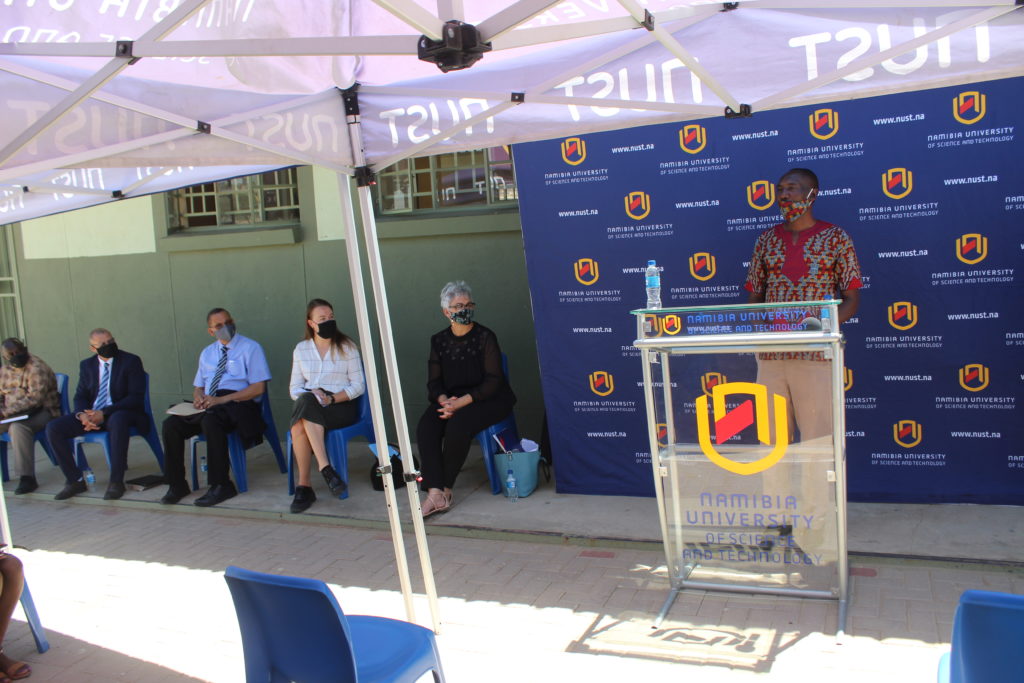 The launch of the Havana Youth Café that took place on the 15th of December 2020 was a celebration of a major milestone of NUST and of the Havana community. The launch was attended by various partners to name a few: Embassy of Finland, UNDP, MTC and Ministry of Education, Arts and Culture.
The launch marked a long-term engagement in the development of digital services and innovations with marginalized and unemployed youth in the Havana informal settlement. Project activities and the construction of the Havana youth café was funded by the Embassy of Finland through the Funds for Local Cooperation funding instrument, with co-financing from the Namibia University of Science and Technology.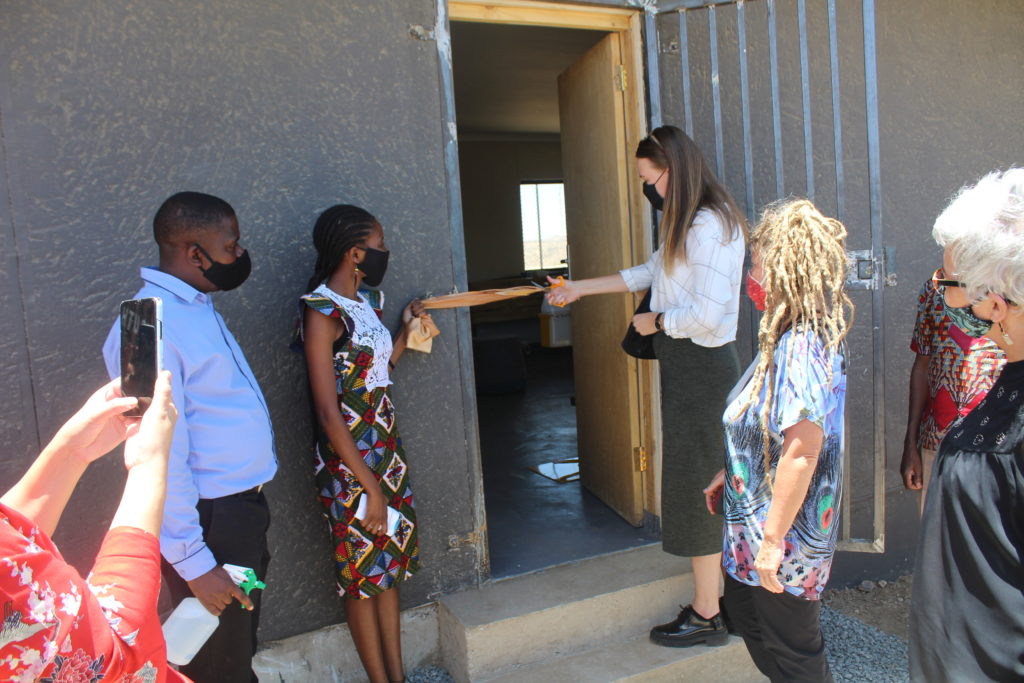 With an alarmingly high rate of youth unemployment in the country and a general lack of employment and capacity building opportunities, especially for inhabitants of the informal settlement, alternative interventions and livelihood models need to be established. The creation of spaces and systems where unemployed and marginalised youth can strive and be empowered through trainings, inclusive innovation explorations, technology access and developments, is directly enhancing their skills and economic opportunities. The youth café will tap into these stream and it will be a place for the youth to come together, to engage, to learn, to grow and work on various projects.
The launch of the café marks the beginning of a new chapter for the Havana community and its habitants. It is also shows that with the right support and collaboration, transformation is possible.