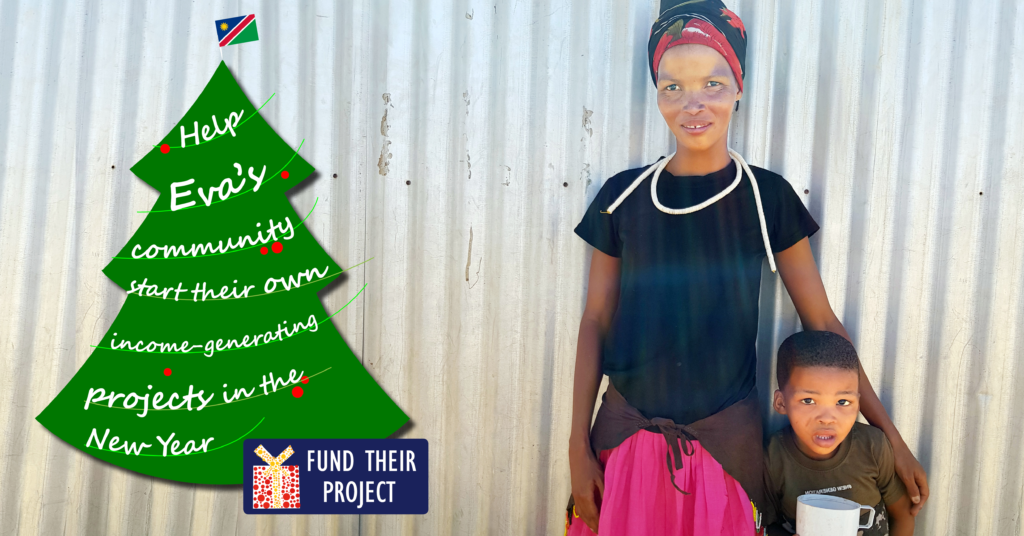 Lucia's story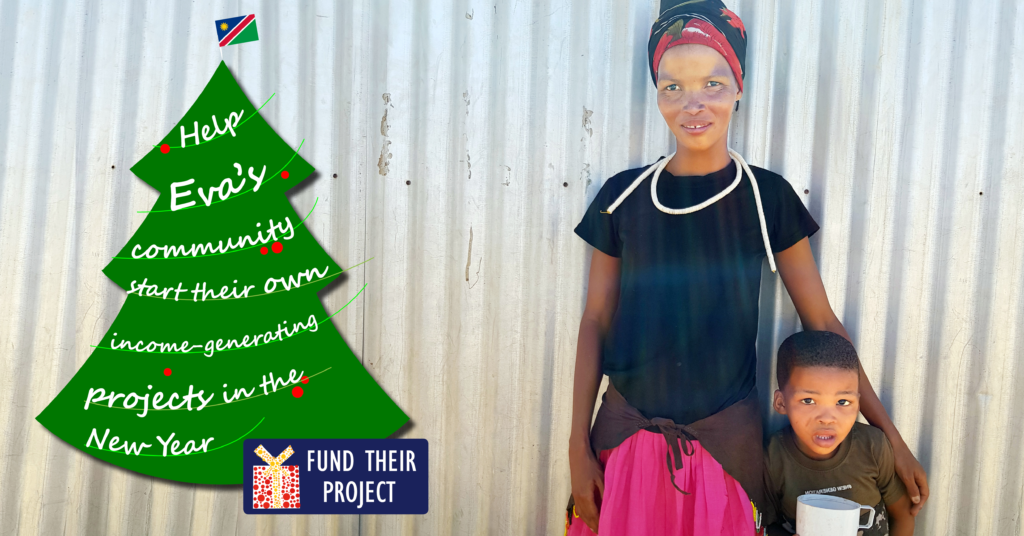 My name is Lucia Kanamseb. I am 22 years old and I have one child, 4-year-old Tcise.
I don't want more children, just Tcise. When he grows up, he can become a teacher at the primary school here in Donkerbos.
I have a job. I am making beads of ostrich egg shells at home and selling them through an NGO, who picks them up and brings me new materials.
I brought one string of beads with me so that people can see it in the photo. This one is one meter long. I get 65 Namibian dollars (approximately 4 EUR / USD) for it.
Making one of these takes a lot of time. You first have to chip the beads from ostrich eggshell and make holes in them. Only after that can you start threading them. This particular one took me about two weeks to complete
I also make leather dresses by hand. I enjoy what I do and I want to continue working with these things and other projects we will establish in Donkerbos.
***
Lucia's community, Donkerbos, has designed several income-generating projects that they want to start. Please consider donating seed money to them through the crowdfunding campaign on https://sanstarter.ictechhub.com/
If you are in Namibia, you can also support the community by purchasing one of the unique fridge magnet souvenirs they have made in collaboration with the ICTechHub. Lucia is performing on the dancing-themed magnet. For more information, see https://ictechhub.com/buy-augmented-reality-souvenirs