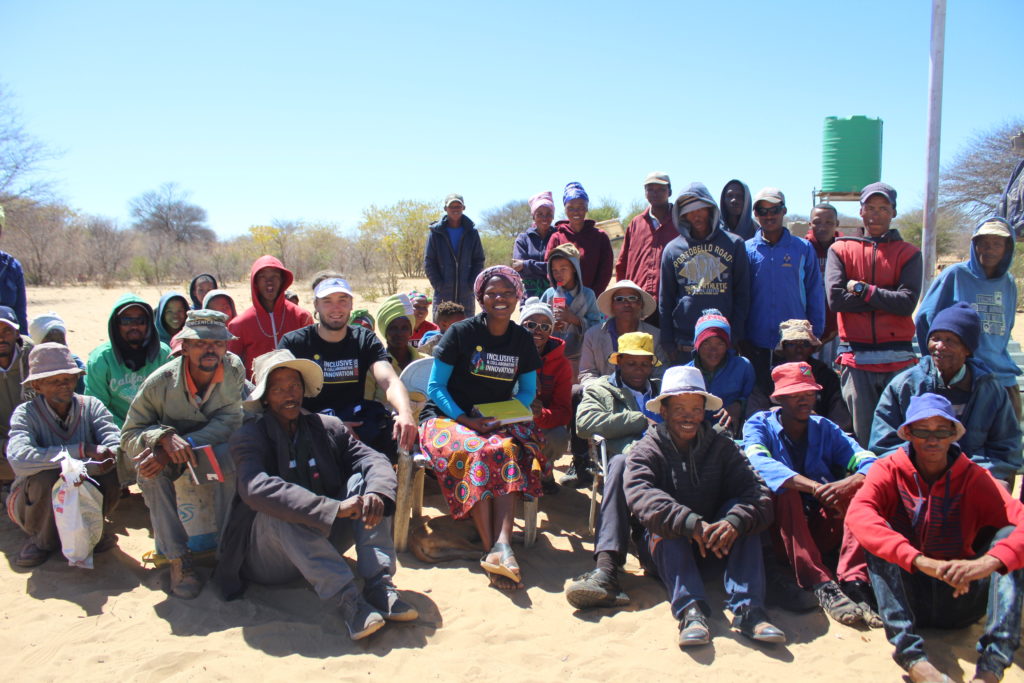 Resilient Building Workshop with the Donkerbos Community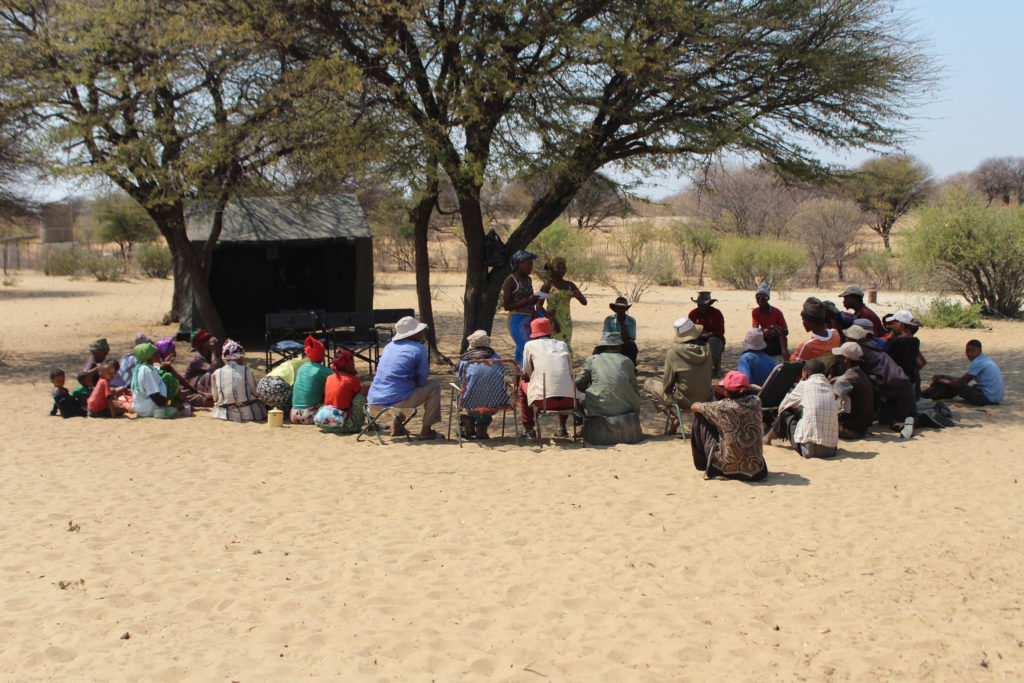 Donkerbos Community
From the 28th of august to the 01st of September, a Resilient Building Workshop was held with a San community in Donkerbos, a small village a few kilometres outside Gobabis. The workshop focused on briefing the community on some technological concepts such as crowd funding system and educative applications and games.
Primarily, the community was introduced to the concept of crowd funding and the way it operates. Ms Marly, Ms Helena and Mr Peter facilitated this session, they presented the community with a detailed explanation of the necessary aspects needed when uploading a campaign project on a crowd funding system. A few examples of crowd funding projects were then presented to the community as means of elaborating and explaining the differences between a well explained and detailed campaign project and a campaign project that lacks necessary details and is not well explained.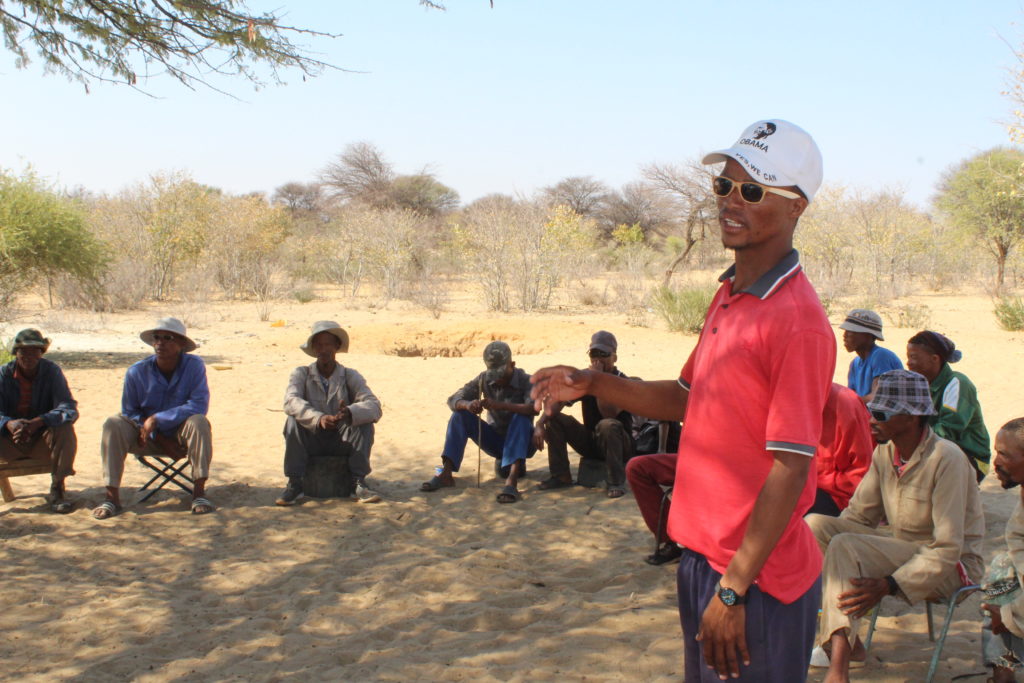 The Community coming up with Campaign Project ideas
After the detailed explanation, the community then joined arms and came up with campaign project ideas that focus on community socio-economic development and that will assist in building and uplifting the community. They worked earnestly together deriving ideas from one another until the best three ideas were chosen. These ideas were further pondered upon and the community came up with great detailed plans of how the ideas would be represented on the San Starter crowd funding system.
Mrs. Rosetha Kays then took over and facilitated the session with the San school dropout youth and parents. Here she presented the mobile counselling platform that aids to assist the San youth so that they are resilient to challenges faced when they are in schools. The school dropout youth and parents then went through the application assessing and further understanding its objective. They were pleased and gave comments that the application could work in assisting the children so that they endure and finish school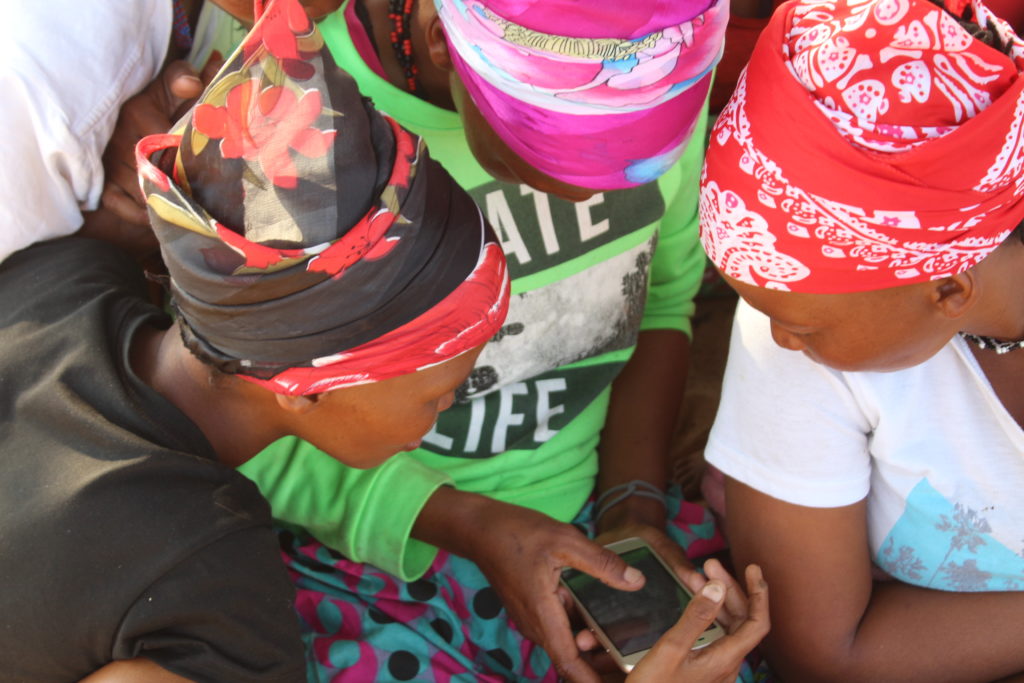 The San youth and parents going through the mobile counselling platform
Ms Rosetha kays facilitated her last session where she presented once again the mobile counselling platform, however this time around it was with the San children. Here the children maneuvered around with the platform, reading, exploring and understanding the significance of staying in school no matter the challenges faced.
The Resilient Building Workshop was significant as it educated to the Donkerbos Community ways in which they could develop their community by coming up with relevant campaign project ideas for a crowd funding system. Most importantly it educated the youth, children and parents through the mobile counselling platform on the prominence of endurance and remaining in school because dropping out of school will only further limit them to progressive and advancement opportunities that are available and they will not have a chance to contribute to their individual growth as well as the socio- economic development of their community.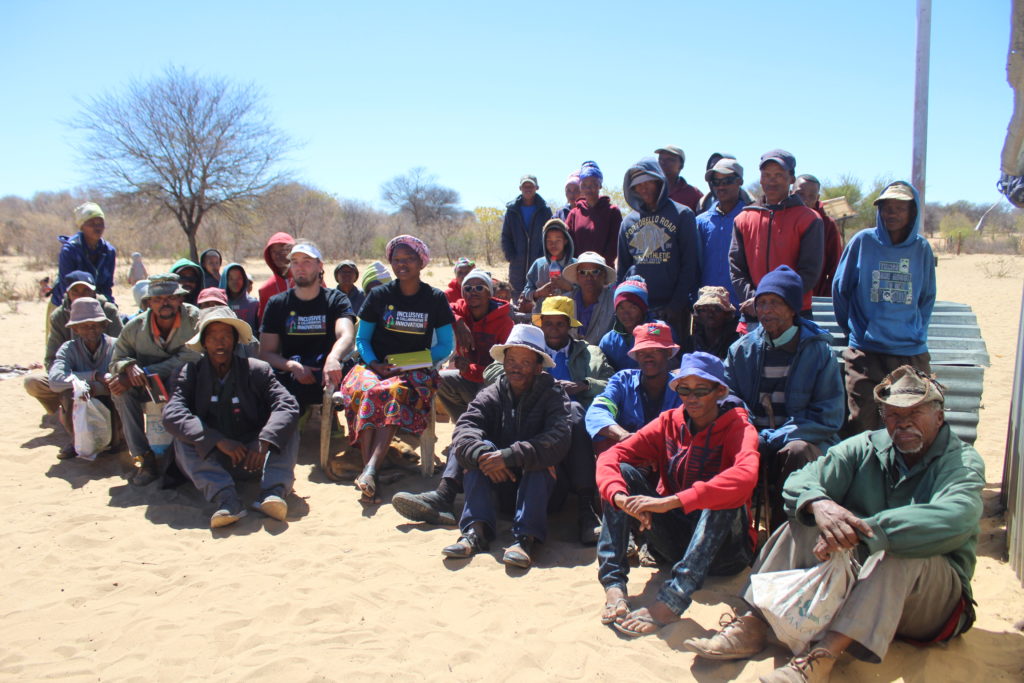 Donkerbos Community