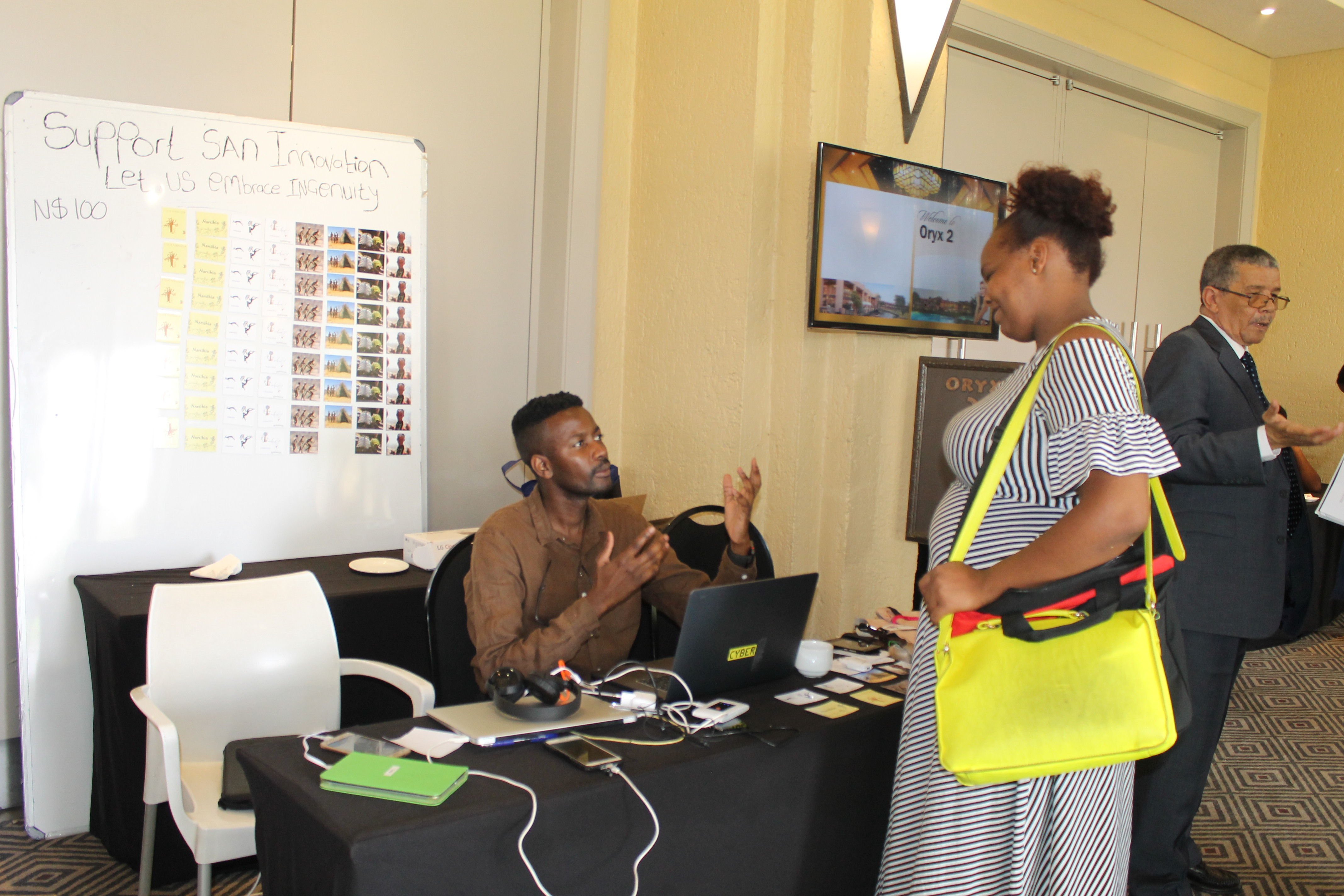 Tech Hub tickles interest at innovation conference
"I am truly amazed by it", "such an interesting idea", "why have we not thought about something like this before?" These are some of the comments received by the Inclusive and Collaborative Tech Innovation Hub when showcasing selected innovations at the recent Namibia Innovation conference in Windhoek.
The innovations exhibited included a prototype for a road safety awareness intervention developed as a proposal for the Motor Vehicle Accident Fund; a market-ready augmented reality souvenir developed by a group of San youth, and an idea for a technology-enhanced, educational version of the 'spin the bottle' game.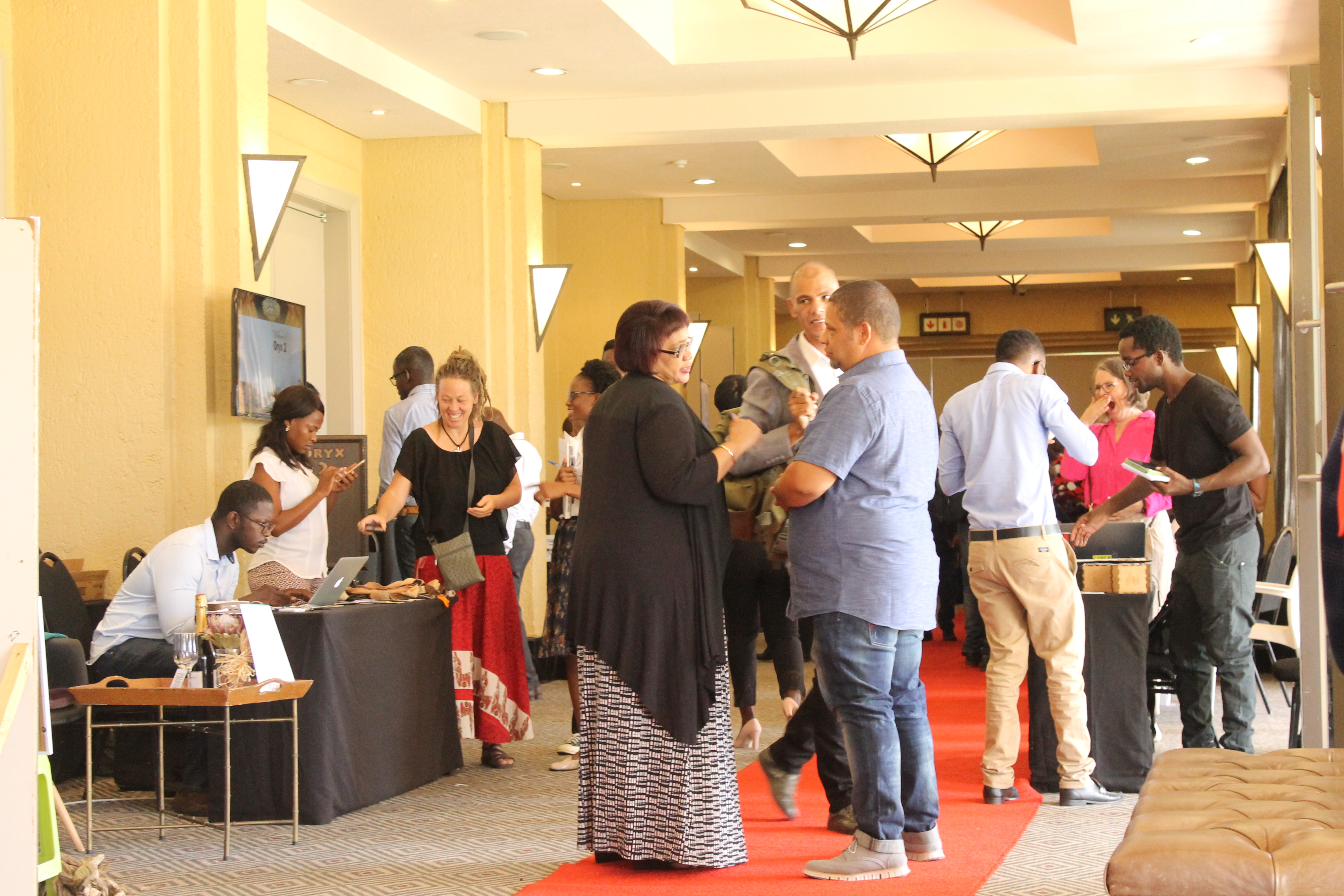 We also set up 'The Room', our installation base. Built of two walls – one of corrugated iron and the other of a high-end material – the Room illustrates the two realities of life in Namibia. It makes use of augmented reality technology to share information and to encourage self-reflection. Its content can be modified to suit different themes and audiences. This time, the topic was inclusive innovation and the content invited conference audience to reflect on why we need to include those who are typically excluded and how each one of us can contribute in our personal and professional roles.
Our most popular innovation in the conference was the augmented reality magnets developed by San youth. Several conference guests stopped by to scan the colorful magnets with our demonstration phones and enthused about the idea and the possibilities of using the same technology for various other purposes.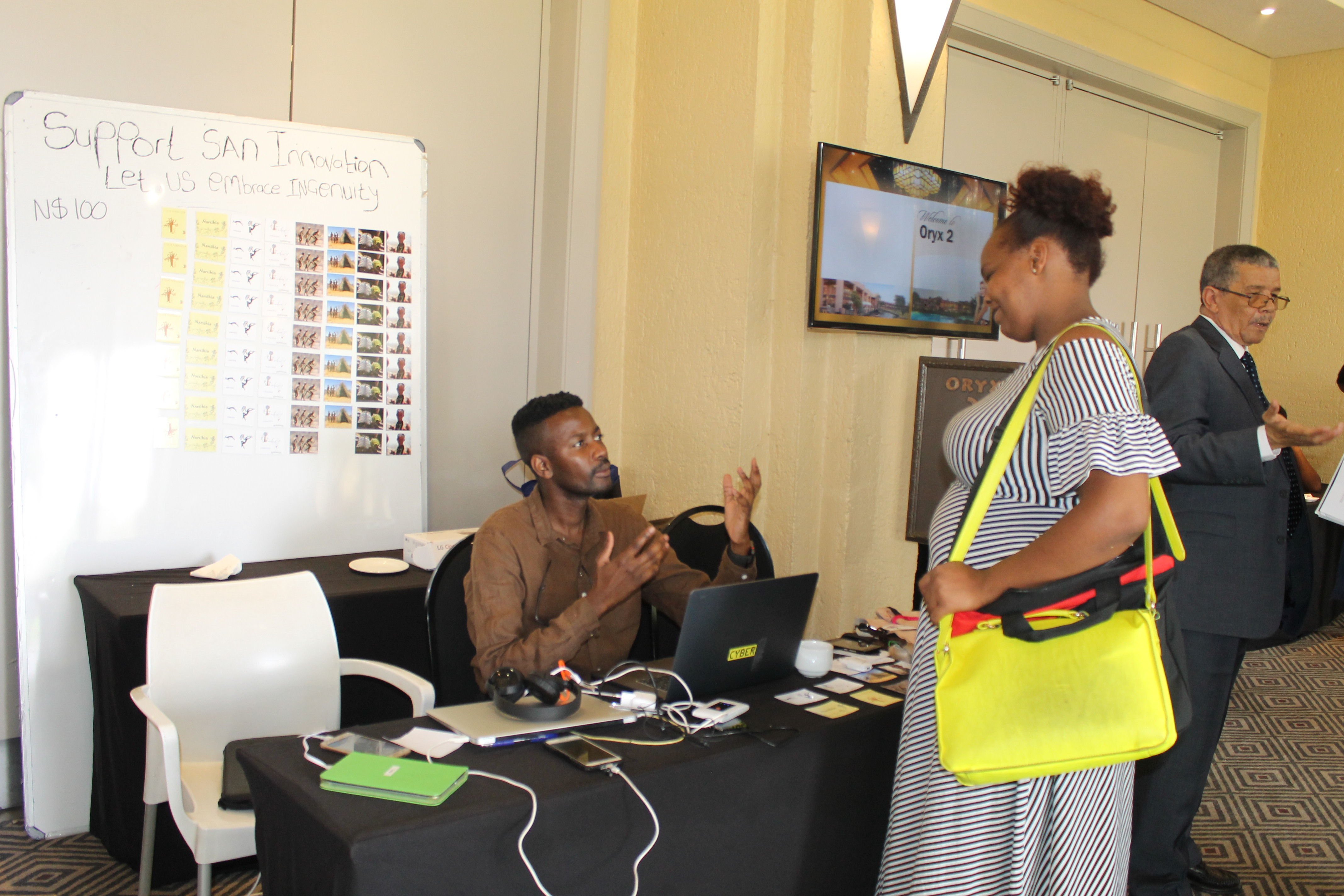 'This is an innovation that I would like to be associated with in a not so distant future, I am truly amazed by it, and it has the potential to increase the sales of my products exponentially. I have cultural wares that I am currently selling that I would like to incorporate with these technological features' effused Mr. Rubbey, to Ms. Helena Afrikaner who was the principal exhibitor on the San Magnetic innovation.
Mobile augmented reality is a technology, which allows the developer to 'augment' a concrete object by layering audiovisual content (video, audio, text, or images) on top of it. In the case of the San project, the concrete object is a fridge magnet featuring a photograph or a drawing. Users activate the augmented content by scanning the magnet image by a smartphone. The Namibia Innovation Conference was organized by the Ministry of Higher Education, Training and Innovation together with UNESCO with support from the Korean International Cooperation Agency. It was held from 6th to 8th February 2019 Country Club & Resort.