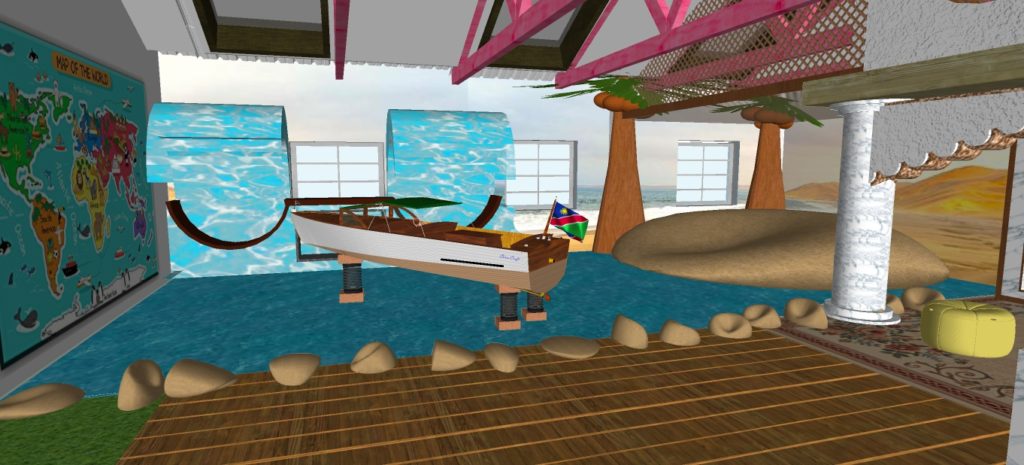 People's Primary School Interactive tech library
Project description
This is one of our partner innovation projects in which we are supporting inclusive Educational Technology (EdTech) innovation under the leadership of Yambeka Children Media. The project involves children from Katutura in co-creating EdTech innovations for the nation and beyond. In 2017, Helvi Itenge and Heike Winschiers-Theophilus together with learners from People's Primary School co-designed a state of the art interactive tech library. The outcome was a full architectural plan of the children's library design awaiting funding for the re-construction work of the current library building. Moreover, a number of unique EdTech innovations were prototyped, such as the Spin-Da-Bottle education app, treasure hunt authoring, and magic mirror besides augmented storybooks in collaboration with NUST computer science students. The plan is to finalise the physical interactive tech library for it to become the Katutura's EdTech innovation space where further co-creating activities with learners and teachers from PPS as well as other stakeholders can be conducted.
Phase: Prototype
PPS Library concept design gallery (click to enlarge images)
Katutura's Tech Education Innovation Space
Support needed:
Approximately NAD1,534,000 is required to help complete this project. The cost breakdown is as follows:
Interior and exterior refurbishing  NAD630,000
Construction cost (additions & alterations) NAD358,000
Structural Engineer service NAD46,000
Technologies NAD500,000
Project partners & Support received
NUST research funds, students, interns, equipment for previous co-design workshops and publications.
NCRST research funds for previous co-design workshops and publications.
MTC Namibia for various technical equipment.
National Arts Council, total sum of N$60, 800 for construction of the boat and the Kishikishi model.
New Zealanders Marise and Laurie Richardson, total sum of N$28 500.
N$1000  from the 2019 Tech Bazar.
N$3000  from the 2019 ICT Summit.
Business model: Licences
Awards and accolades
Since inception of the project in 2017, the team has obtained the following awards and accolades related to the project:
The Interactive Tech Library concept won the 1st Prize in the Tech Idols Competition at the 6th National ICT Summit held at NIPM in Windhoek Namibia in October 2019 (N$3000 prize money) .
Interactive Tech Library concept was selected in the top 40 of the best education innovations from Africa and was exhibited at the Innovating Education in Africa symposium(IEA) in Botswana, August 2019.
Spin da bottle won third place at the Tech Innovation Bazaar 2019 (N$1000 prize money).
Publications