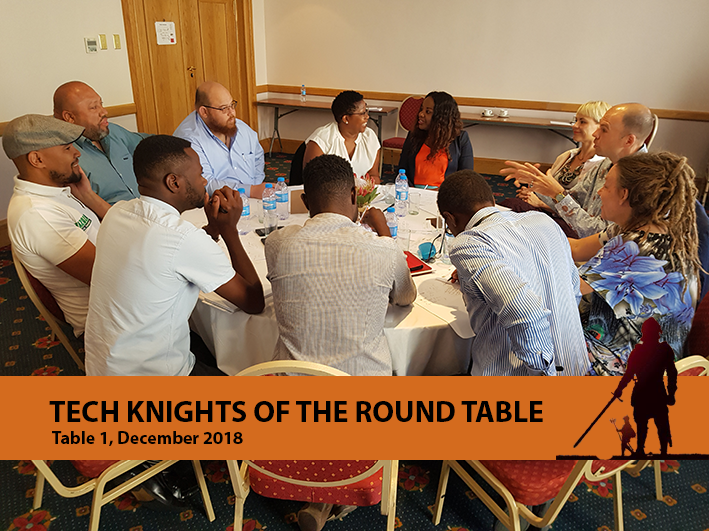 First set of Tech Knights knighted
The Inclusive and Collaborative Local Tech Innovation Hub today launched a series of round table discussions with local industries to learn about industry needs and ideas for inclusive tech innovation.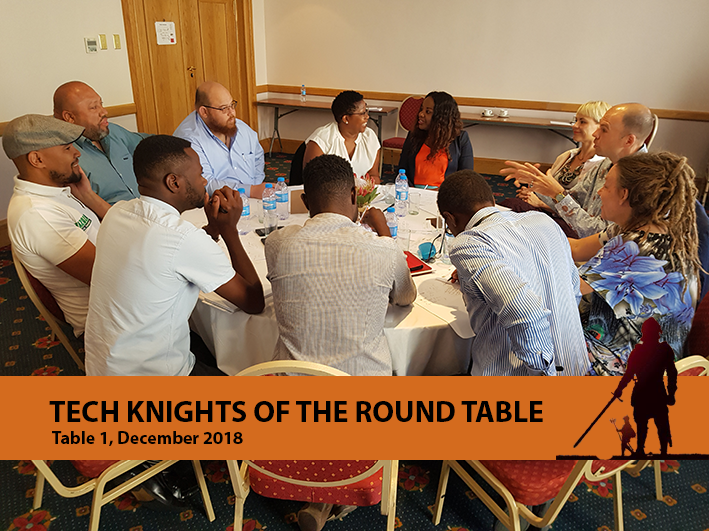 The Tech Knights of the Round Table is a Tech Hub initiative, which taps on the knowledge and hands-on experience of corporates working in different sectors. In the current project cycle, three tables will be organised. To each, 12 industry representatives are invited to serve as Tech Knights of the Round Table. They participate in a facilitated discussion regarding their thoughts, ideas, and experiences on tech innovation in Namibia.
In particular, we ask the Knights to consider and advice on how they could advance the inclusion of the marginalised in the tech work and innovations they do as part of their core business.
The companies represented in the first round table were FNB, Green Enterprise Solutions, Kazoza, Madawas Holdings & /Ke nako Investments GroupMTC, The Namibian, One Africa TV, Powecom.
Our sincere thanks to the participating Knights: Lord Adolf, Lady Alisa, Lord Garth, Lord Llewellyn, Lord Sylvanie, Lord Stefan, Lord Tangeni, and Lady Ujama.
Should your business be interested in participating in one of the upcoming Tech Knights round tables, kindly contact Prof. Heike Winschiers-Theophilus (heike [at] icttechhub.com) or Veera Virmasalo (veera[at]icttechhub.com).